At the dramatic close of the 1960's Broadway hit, "Camelot," a beleaguered King Arthur — preparing to face the final battle against his arch-enemy, Mordred — calls a young boy to his side. He instructs the youth to scarper from the battle as quickly as he can and to protect himself so that he will never
"…let it be forgot
that once there was a spot,
for one brief, shining moment that was known as Camelot!"
That boy, King Arthur realizes, is the key to tomorrow. He is the one who will tell generations to come about the Knights of the Round Table — about their valiant deeds and their unique code of chivalry. To "this boy" belongs the future and the ongoing life of all that King Arthur so passionately created. The boy is, in our Beatles lingo, a "Second Gen Fan."
Truly, our Second Generation Beatles Fans are our torch bearers. They (and their children, the Third Genners) are the ones who've taken up the light of Beatlemania. These fans — who never saw a live concert, who never watched The Beatles on Ed Sullivan (unless they did so via DVD), and who never stood screaming on an airport tarmac — are just as passionate, just as devoted, and just as committed to The Beatles as are the Baby Boomers. In fact, they are busy spreading the Beatles legend in extremely creative and original ways.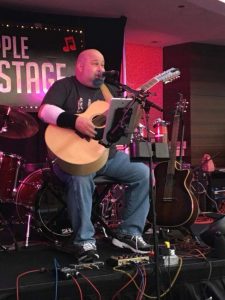 SCOTT ERICKSON, a Second Gen fan from Danville, PA is a beloved and respected member of our Fest Family! A gifted musician who plays acoustic guitar, bass guitar, ukulele, keyboard, harmonica, and (as he says) "the occasional kazoo," Scott is a devoted student of Beatles music. He performs at least one live session at each Fest for Beatles Fans, and we are blessed to have him! Scott has opened for Blue Oyster Cult, The Bacon Brothers (Actor Kevin Bacon and his brother Michael), comedian Gilbert Gottfried, and many others…and over the course of his career he's performed and jammed with Keith Urban, members of The Smithereens, (former sidemen for Sir Paul!) Hamish Stuart, Robbie McIntosh and Wings drummer Steve Holley! Scott offers up widely varied music from country to pop, but always, The Beatles serve as his inspiration. At each Fest for Beatles Fans, he teams up with Dr. Kit O'Toole to share a "Deep Beatles" spotlight of some the lads' lesser-known tunes. Coming up in Chicago, for example, the powerhouse duo will highlight a not-to-be missed session on The Esher Demos.
For more information on Scott Erickson and his upcoming gigs, go to: https://www.scottericksonmusic.com/
Or follow him on Facebook at http://www.facebook.com/officialscotterickson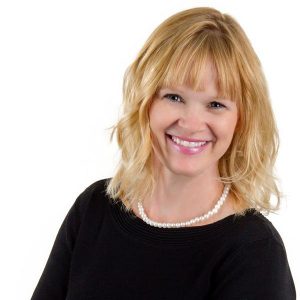 LANEA STAGG, another animated, multi-talented Second Genner, hails from the Kansas City area and currently resides in Evansville, Indiana. Lanea is the creator and author of four music-inspired books in The Recipe Records Cookbook Series. Based on hit songs, Recipe Records offers menus (and song facts, trivia, and stories) that get us "out in the kitchen [to] rattle those pots and pans." Each easy-to-prepare recipe is coupled with a "Song List" (instead of a "Wine List") to play as one cooks, using Alexa – or a comparable device – to supply the sounds! In her Recipe Records: A Culinary Tribute to The Beatles, Stagg provides us with fun and delicious recipes such as Stuffed Sgt. Peppers, George Martinis, I Am the Eggs, Man!   In her Recipe Records: The 60s Edition book, she gives us Give Peas a Chance, and You Say Goodbye, I Say Jello. With guest Beatles-based chefs sharing their favorite recipes (Liverpool's own David Bedford teaches us how to prepare "Scouse" and Jude Southerland Kessler supplies "Strawberry Pie Forever"), Stagg demonstrates her passion for The Fab Four in a very unique, hands-on, and joyous way. In her "spare" time (LOL!!!), Stagg co-hosts the "She Said She Said" Beatles podcast and was a speaker at the 2018 White Album Conference. She is also co-chairing the 2019 Beatles at the Ridge Symposium coming up in September! (We won't even mention her Little Dog Series of children's books! Second Gen energy for sure!) Lanea Stagg is multi-talented.
For more information on Lanea Stagg or to purchase her books, go to https://www.laneastagg.com
Or follow her on Facebook at:  https://www.facebook.com/LaneaStagg/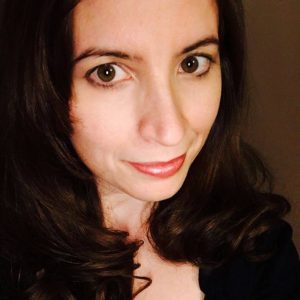 ERIKA WHITE (above) AND ALLISON BORON (below), podcast hosts of "BC The Beatles" hail from opposite coasts but they are united in their love of John, Paul, George, and Ringo. Erika resides in New York's bustling atmosphere, and Allison works in Los Angeles, but they "come together" to interview big names in The Beatles world such as Candy Leonard, Dr. Ken Womack, and Rob Sheffield.  They also tackle topics such as "What If The Beatles Had Passed the Decca Audition?" and "John Lennon: Sinner or Saint?"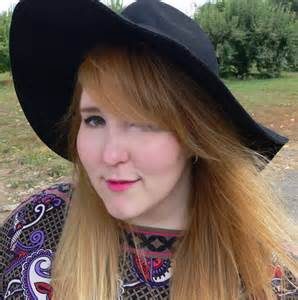 Boron and White have both served on the Fest's "Historian's Panel" for years and have moderated numerous panels, individually. They were invited to speak at the 2018 White Album Conference in Monmouth University and are Featured Speakers for this year's 2019 Beatles at the Ridge Beatles Symposium. Wildly popular, these two enthusiastic Second Gen Fans know their Beatles, and their podcasts certainly reflect that!
To listen to "B.C. The Beatles," go to: https://bcthebeatles.podbean.com/
Or, follow them on Facebook at: https://www.facebook.com/bcthebeatles/
Happily for all of us, the recent New York Metro Fest for Beatles Fans this year was replete with Second (and Third) Gen musicians, fans, and speakers…and Chicago will be as well! We appreciate authors such as Robert Rodriguez and Dr. Kit O'Toole, podcast hosts such as Dave Thurmaier ("I've Got A Beatles Podcast"), Robert Rodriguez ("Something About The Beatles") and Steven Krage ("The Objectivist") and exuberant Public Relations agent, Nicole Michael of 910 Public Relations, who represents over 20 outstanding Beatles authors/speakers. Our Second Gen fans give us new perspectives, new insights, and new hope. They carry The Beatles into the coming years and inspire their children and grandchildren to keep the records playing.
As a Baby Boomer of the first order, I send love and support to them. Dragging them aside from life's fray, I beg them to keep the true story accurate and alive. "Be well," I say. "Be brave. But most of all, dear friends, shine on."
---
Jude Southerland Kessler is the author of the John Lennon Series: www.johnlennonseries.com
Jude is represented by 910 Public Relations — @910PubRel on Twitter and 910 Public Relations on Facebook.