Dear Beatles Family,
What a weekend we had at the Fest in New York!
John, Paul, George, and Ringo did it again…the unity and atmosphere over the weekend was truly remarkable to see, and we have YOU to thank for it.
At #FESTCHESTER, thousands of Beatlemaniacs came together at the Hilton Westchester in Rye Brook, New York to celebrate all things Beatles, including the 50th Anniversary of Revolver. This is our collective recap…
If you get to the bottom of this email and these pics aren't enough for your vicarious re-living of the New York Metro Fest, our first album on Facebook from the Fest's Danny Abriano is already up HERE, as is Michelle Joni's first album HERE. We'll be adding more albums in the coming days, so be on the lookout! We'll also be putting together a fans album, so be sure to tag your pics with #FESTCHESTER if you haven't already.
Also head to and subscribe to our YouTube page, where videos from the New York Metro Fest have already gone up and many more are on the way!
The hotel started to fill with fans early in the week, and excitement built up as we set up the hotel. Lobby jams started, Beatles music started pumping both inside and outside the hotel, and fans explored the spacious and serene Hilton Westchester, preparing for the fab three days that were to come.
The FEST officially kicked off at 5 PM on Friday, April 15 as fans brought their Beatley swagger with them to more than a dozen ballrooms throughout the hotel. Along with our band, Liverpool, perfectly recreating Beatles tracks note for note, our guests included PETER ASHER, CHAD AND JEREMY, BILLY J. KRAMER, MIKE PENDER, MARK RIVERA, MARK HUDSON, and LOUISE HARRISON, most of whom joined emcee KEN DASHOW of Q104.3 (he called himself "hopalong Ken" over the weekend) on Friday night for a chat.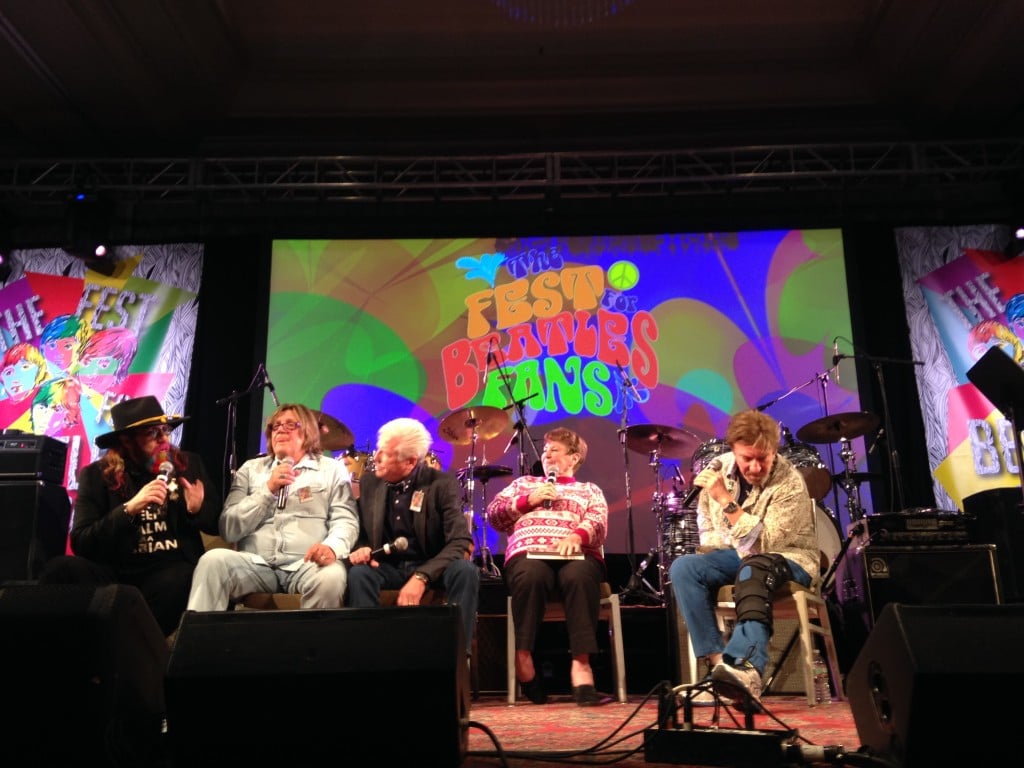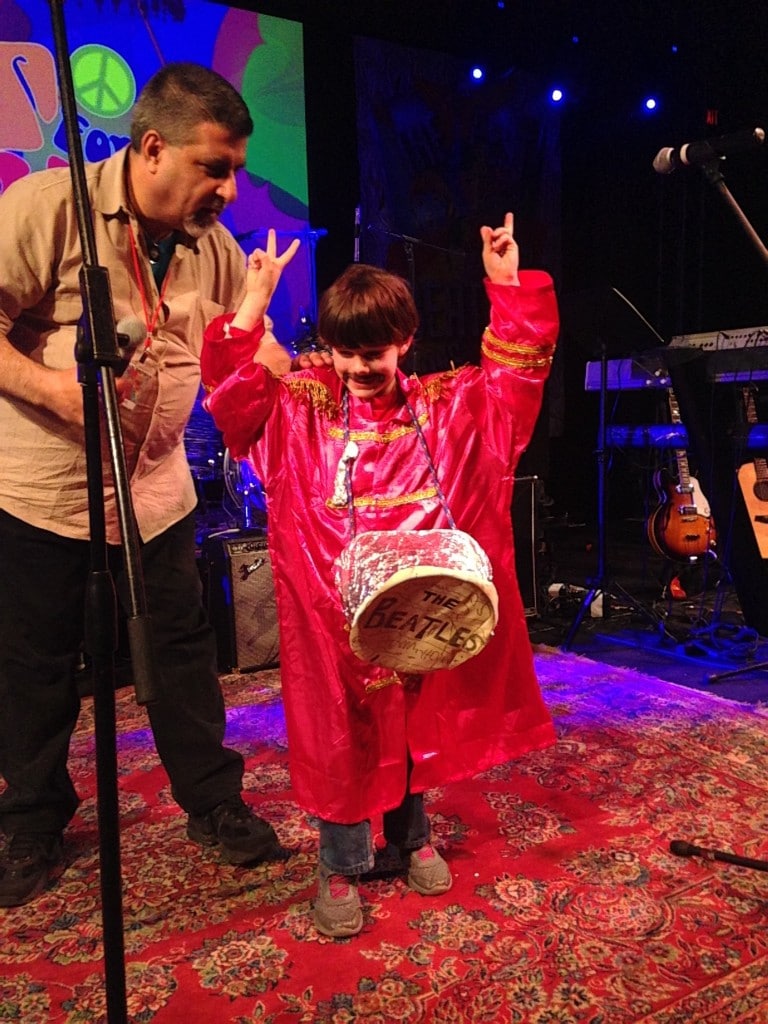 Friday night continued on with the 60s Dress Up contest and Dance Party –- where LIVERPOOL treated Festers to three rocking sets of Beatles tunes.
HEAD HERE to see them perform 'A Hard Day's Night'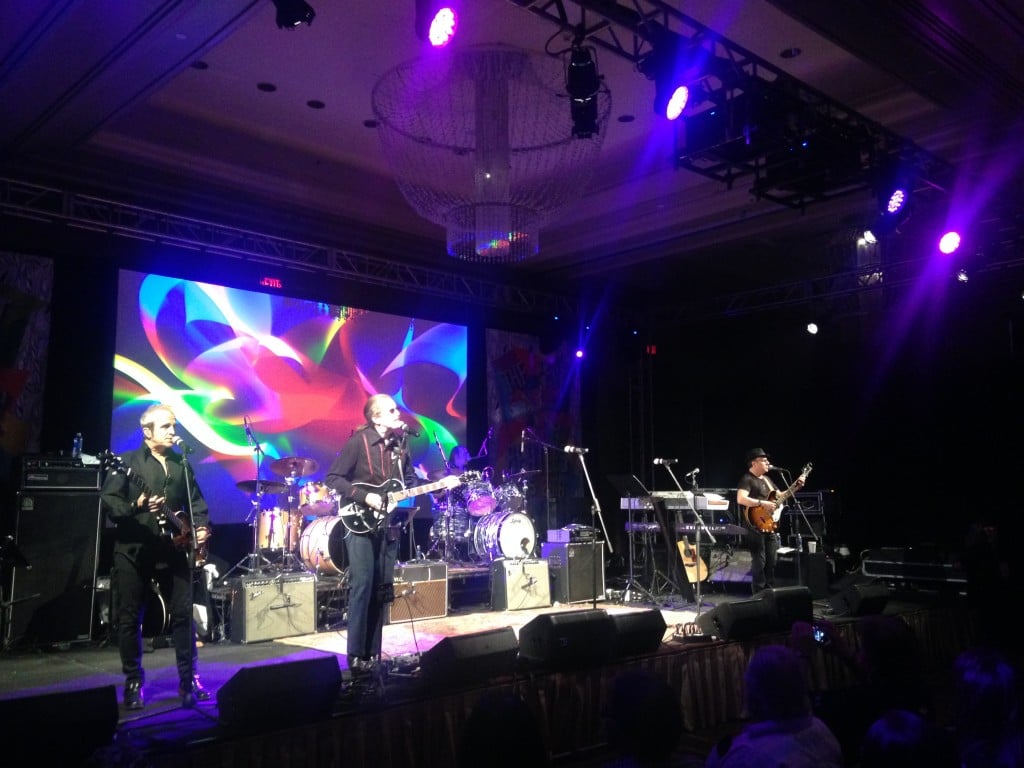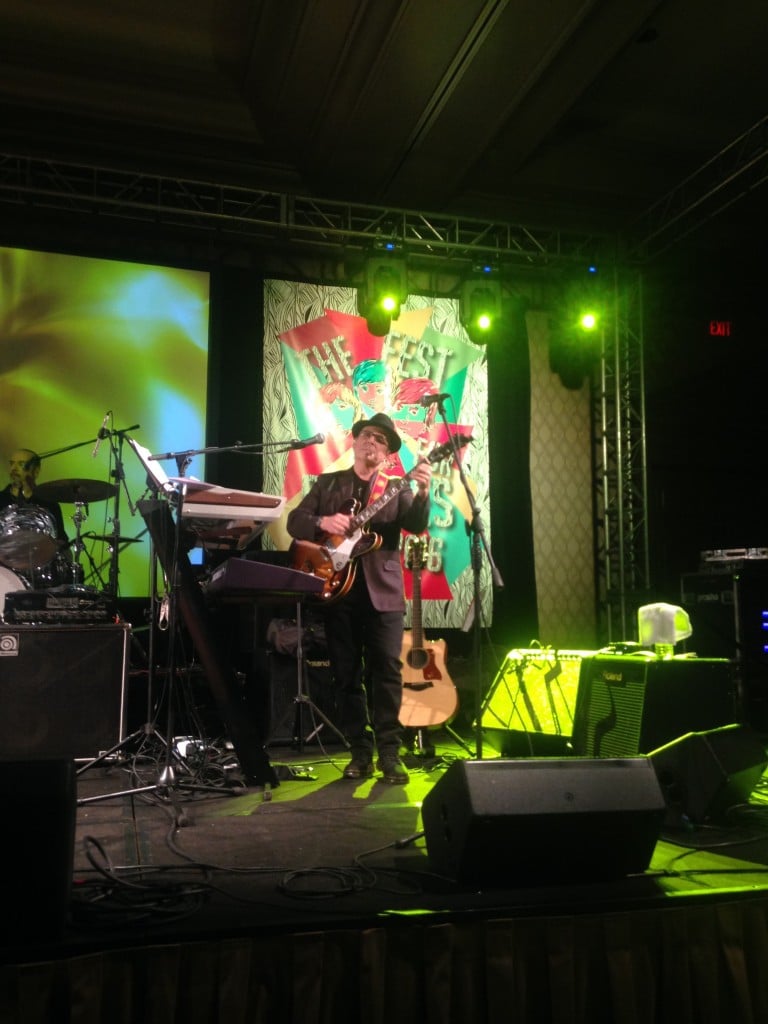 To go along with our incredible musical guests, the weekend also featured some amazing Sound Alike and Battle of the Beatles Bands competitors. Fab Forward won the Battle of the Bands, while last year's winners, Yesterday and Today, snagged second place.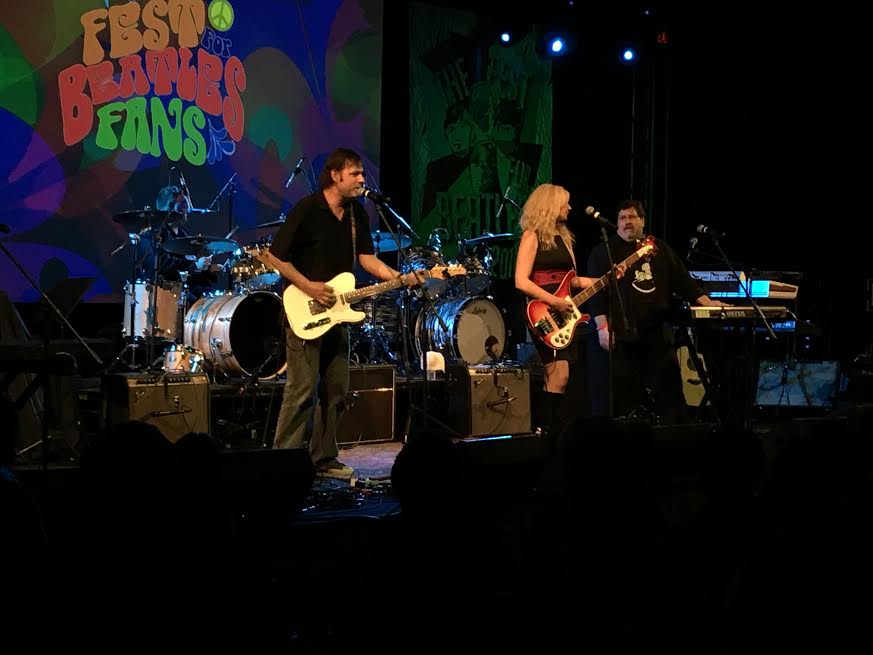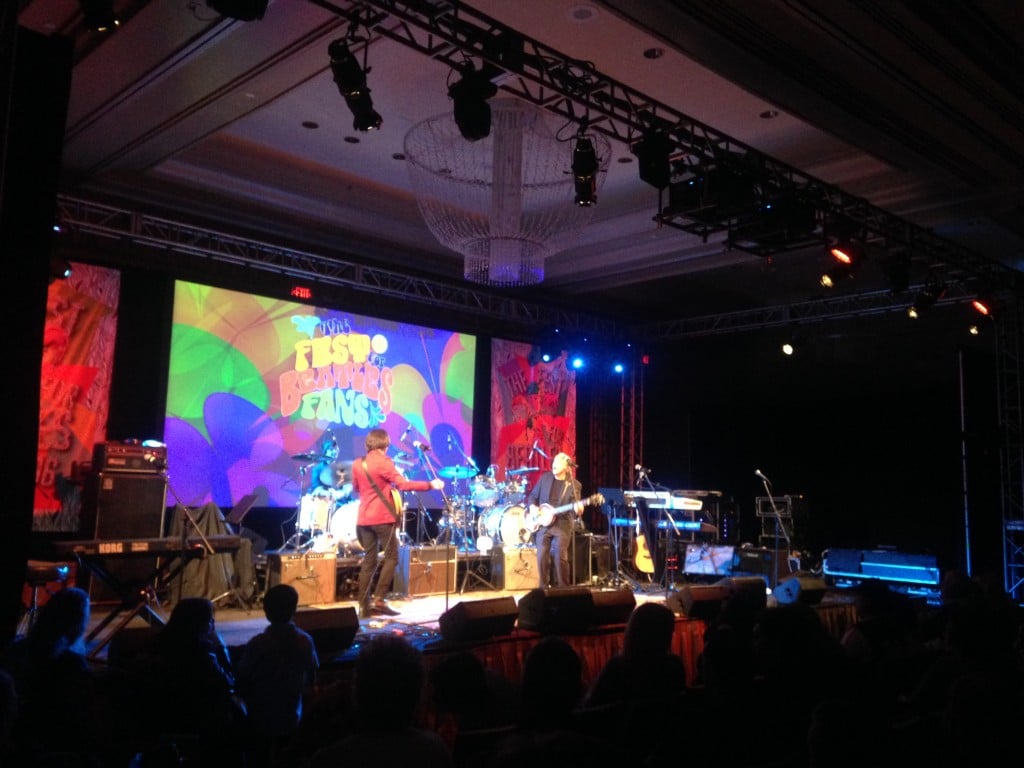 Our tradition of the 'Beatles Gratitude Wall' continued, and was where fans wrote and hung signs — both of the tongue in cheek and serious variety — showing their gratitude to the Beatles…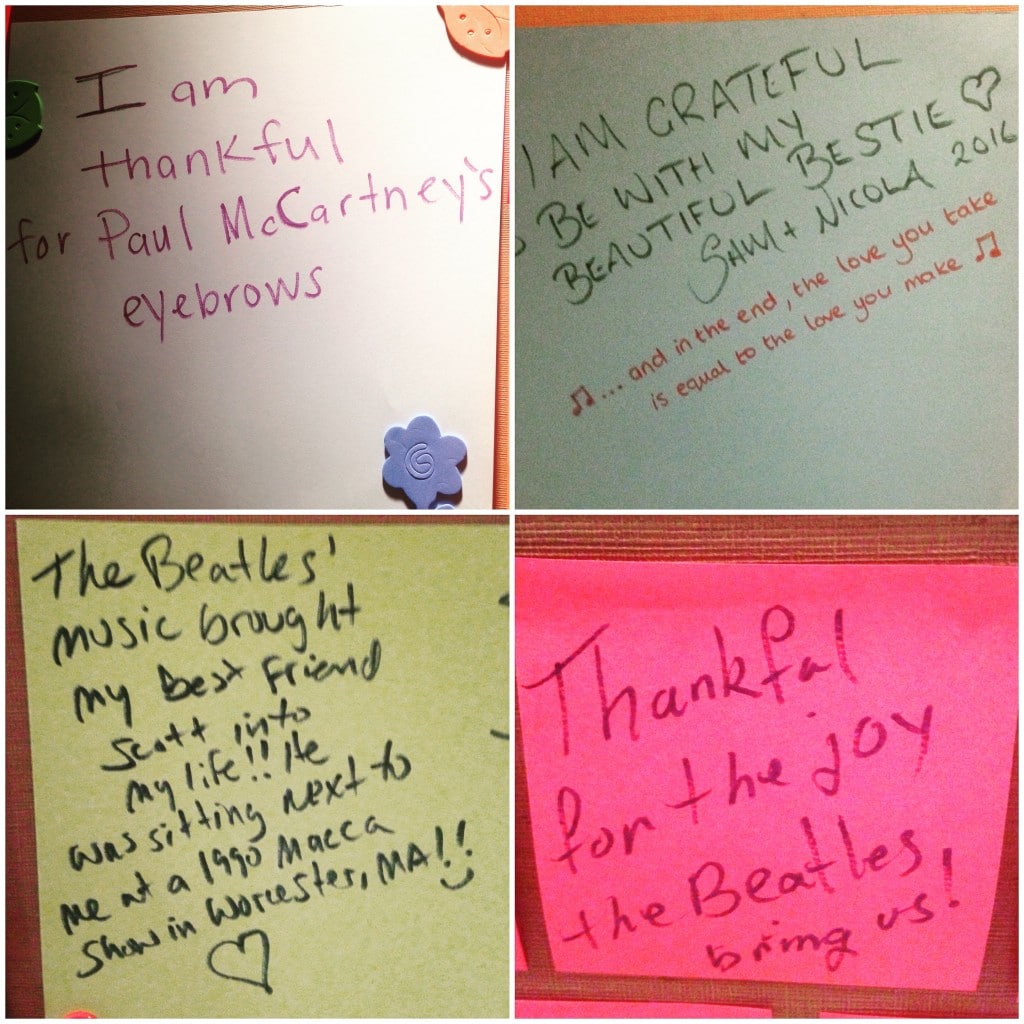 The FABoratory, one of our newest additions, where fans had the chance to turn into Beatles Magicians, Mad Fab Scientists, and teachers, was such a blast…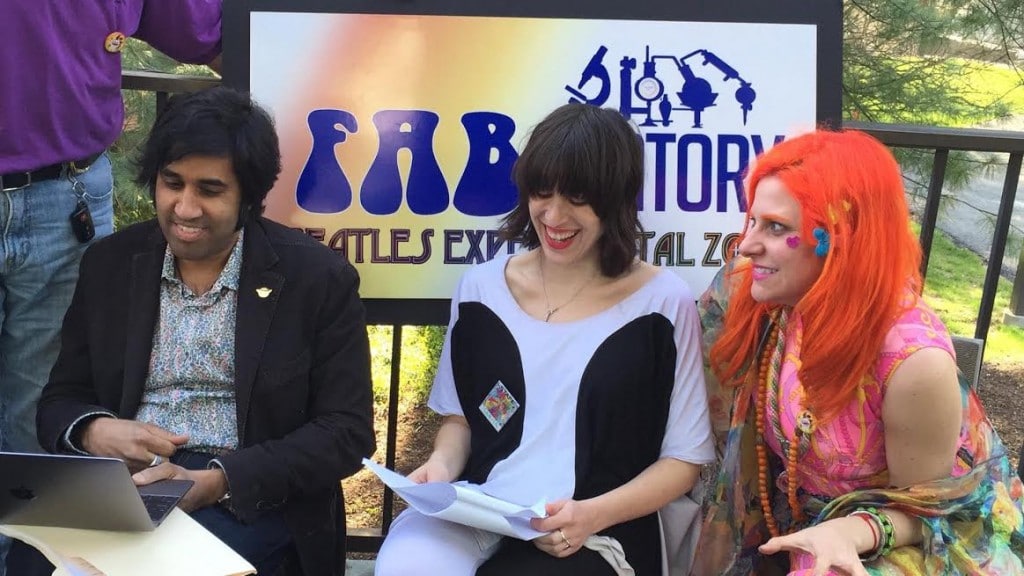 The live music of the weekend wasn't limited to the nighttime concerts…
PETER ASHER joined forces with CHAD AND JEREMY for two special musical memoir concerts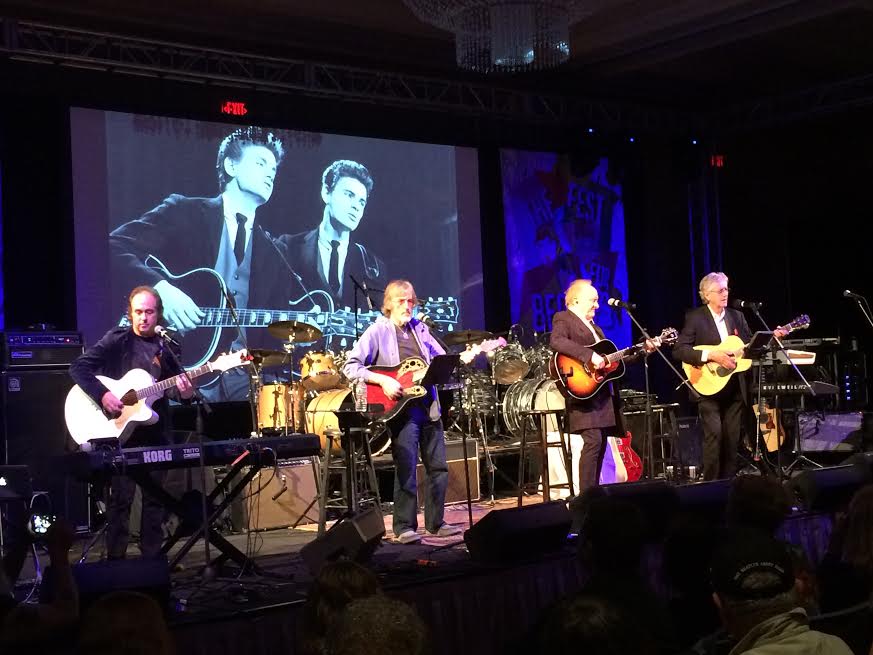 MIKE PENDER of The Searchers and BILLY J. KRAMER united for a concert on Saturday afternoon, featuring Billy's hot band including the legendary Liberty Devitto on Drums. Billy J. also world premiered his autobiography, Do You Want To Know A Secret at the FEST, and has signed a bunch of copies for us to sell to those of you who couldn't be there.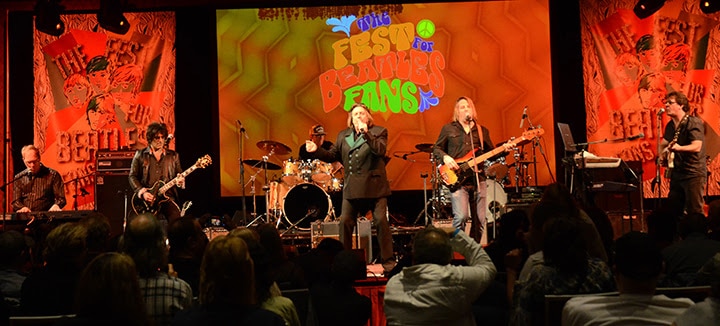 JEFF SLATE'S BIRDS OF PARADOX, featuring members from John Lennon's Elephant's Memory band, rocked the house
HEAD HERE to see them perform "Slippin' and Slidin'"
String quartet CELLOPHANE FLOWERS, featuring JEFF LUBIN, made their second Fest appearance, again wowing the crowd on two stages with their Beatles arrangements
HEAD HERE to see them perform 'Penny Lane'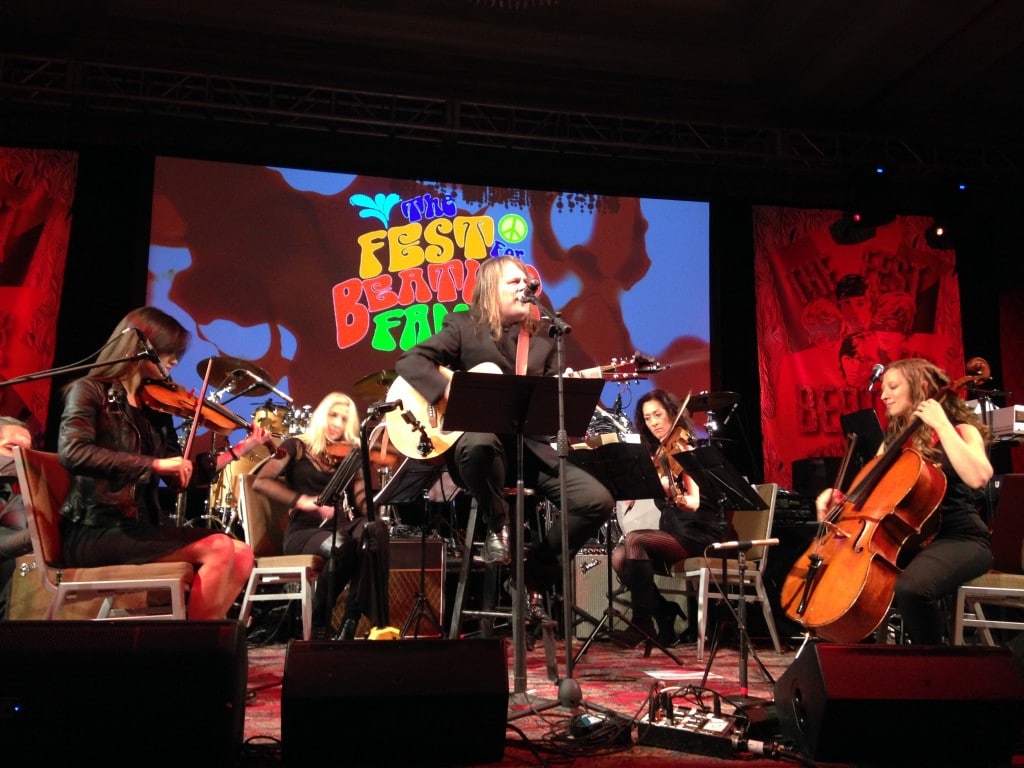 THE WEEKLINGS, playing songs the Beatles wrote but never officially released, their Beatles-inspired originals, and other Beatles cuts, took the stage on Sunday
HEAD HERE to see them perform 'It Won't Be Long'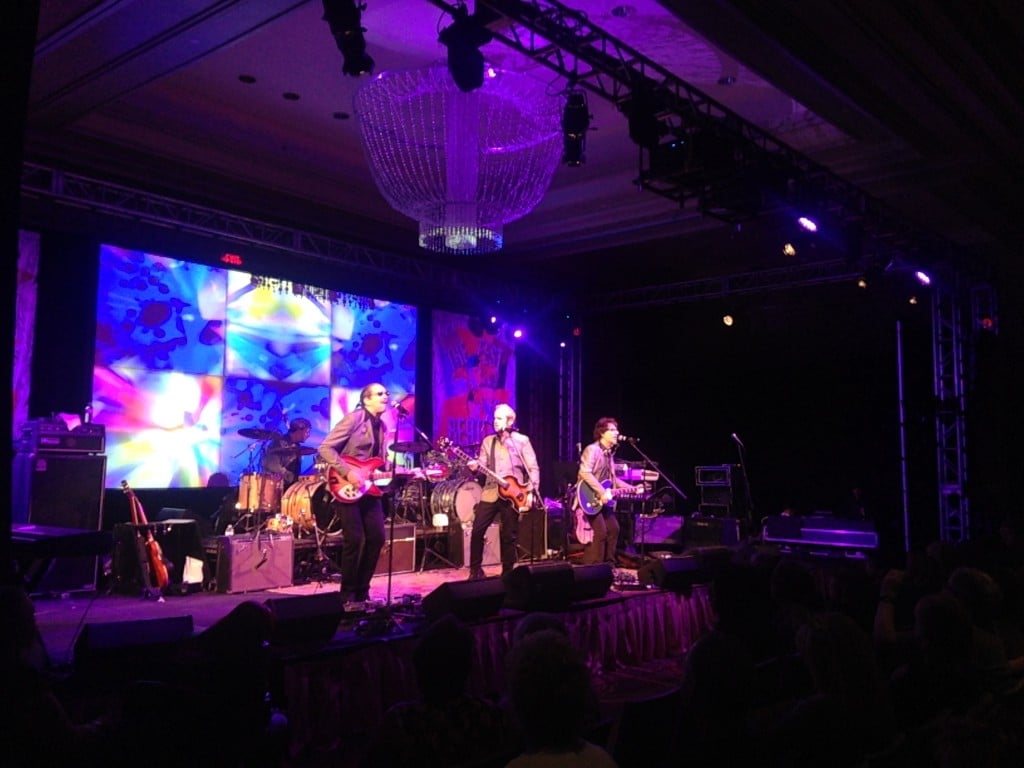 And SCHOOL OF ROCK from Bedford, New York gave us a glimpse into the future with their performances on Sunday
HEAD HERE to see them perform 'The Ballad of John and Yoko'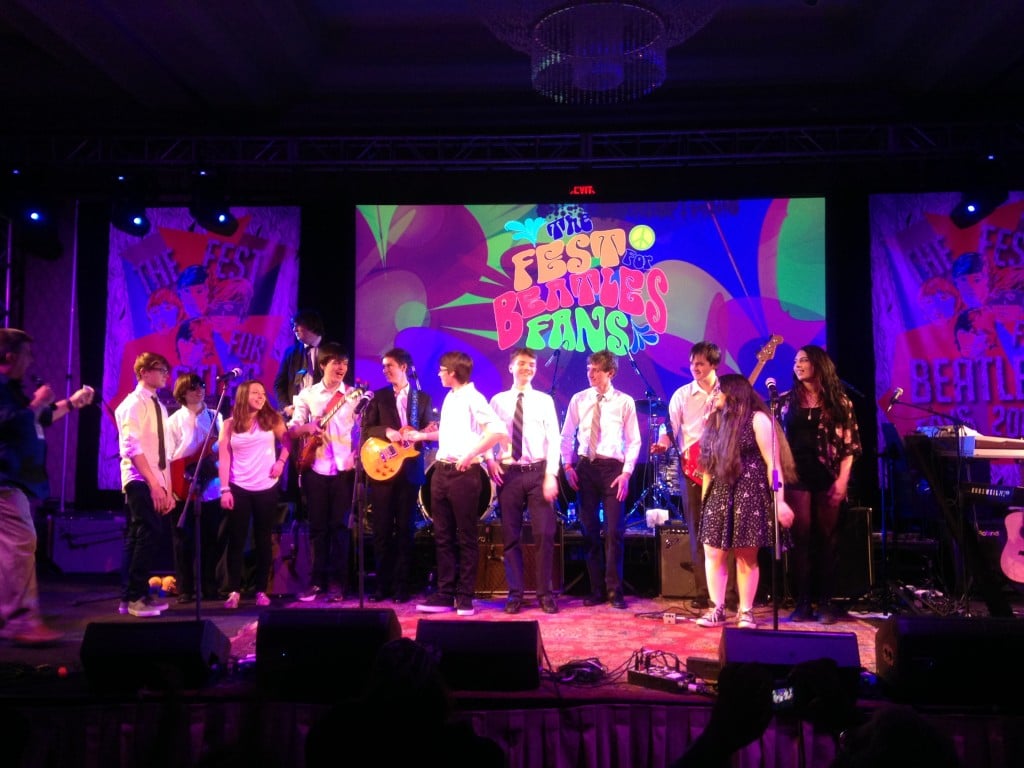 The Apple Jam Stage, which has become an integral part of the Fest experience, rocked all weekend with New York jam band THE MEETLES, Fest staple THE BOOTLEGS, SCOTT ERICKSON playing deeper Beatles cut, JANNA PELLE tickling the ivories, Beatles mixes with DJ SUN QUEEN & DJ MADONNA, MR. RAY's children's concert, 12-year-old guitarist/vocalist extraordinaire MOLLY JEANNE, JACQUI ARMBRUSTER (whose pipes and guitar playing are otherworldly), Criminal Trio BANDITS ON THE RUN, the incomparable MICHELLE JONI, CELLOPHANE FLOWERS (a teaser set before their main stage set), the uniquely talented OWL AND WOLF, BRUTE FORCE of King of Fuh fame, SCHOOL OF ROCK, enchanting trio TRIPLE G, and the supremely talented LENNON & KATIE of Youth Be Told.
HEAD HERE to see Jacqui Armbruster perform 'Oh! Darling'
HEAD HERE to see Bandits On The Run perform 'When I'm Sixty-Four'
HEAD HERE to see Triple G perform 'Something'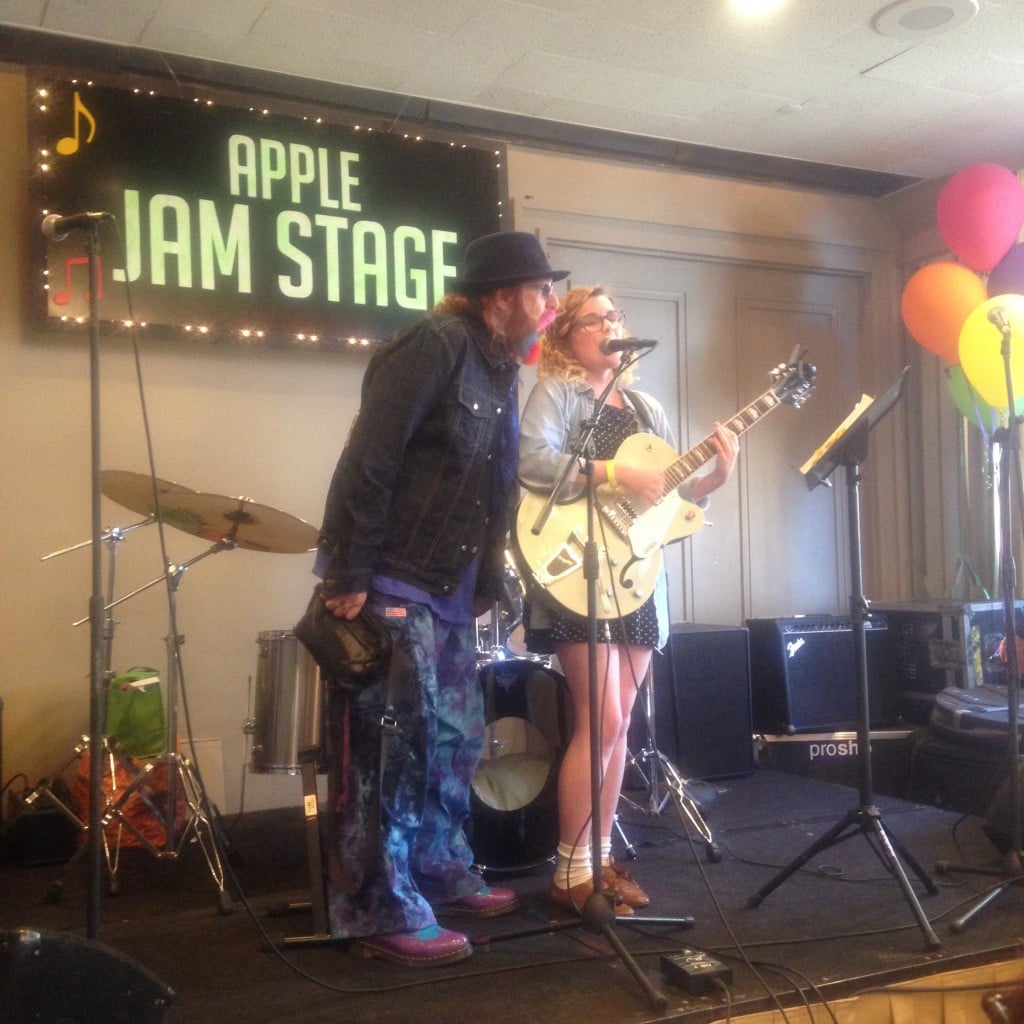 JACQUI ARMBRUSTER (with surprise drop-in MARK HUDSON)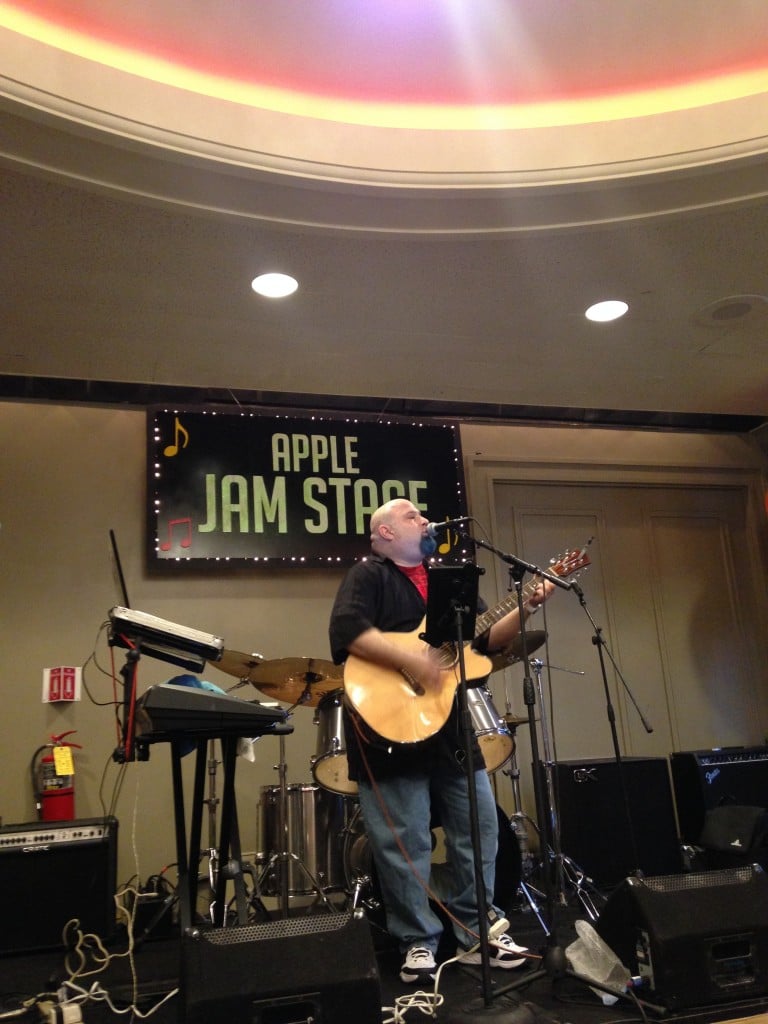 SCOTT ERICKSON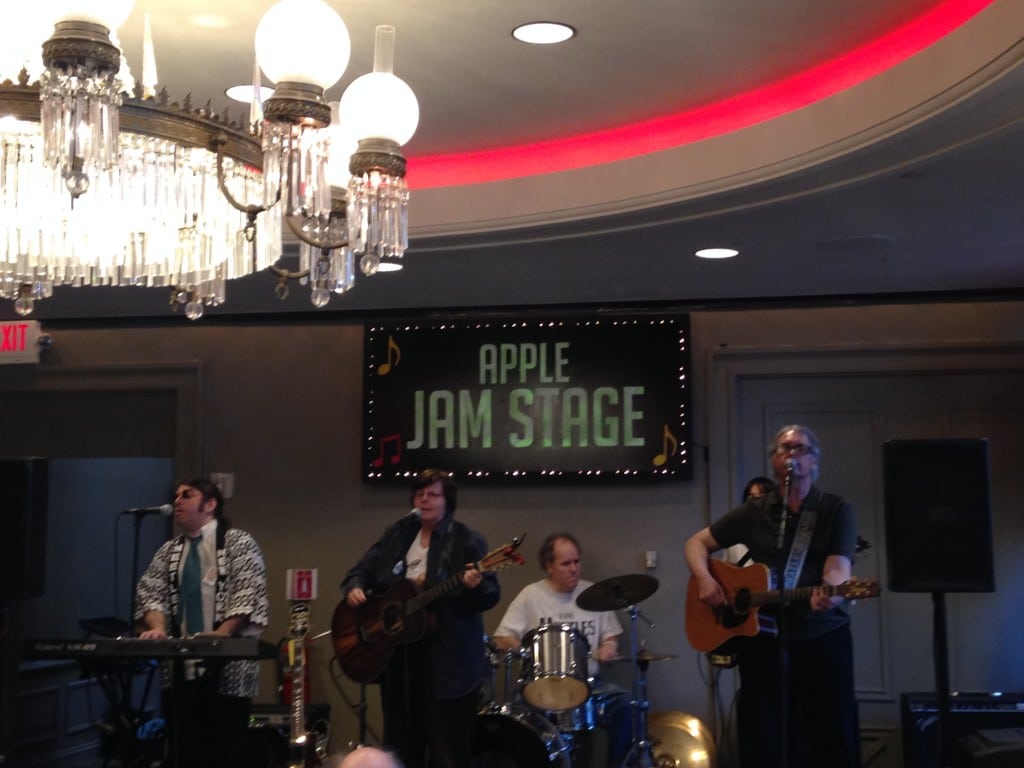 THE MEETLES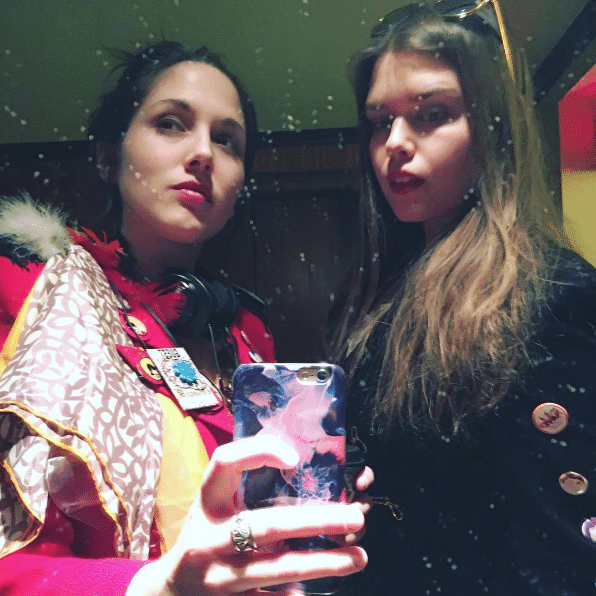 DJ SUN QUEEN & DJ MADONNA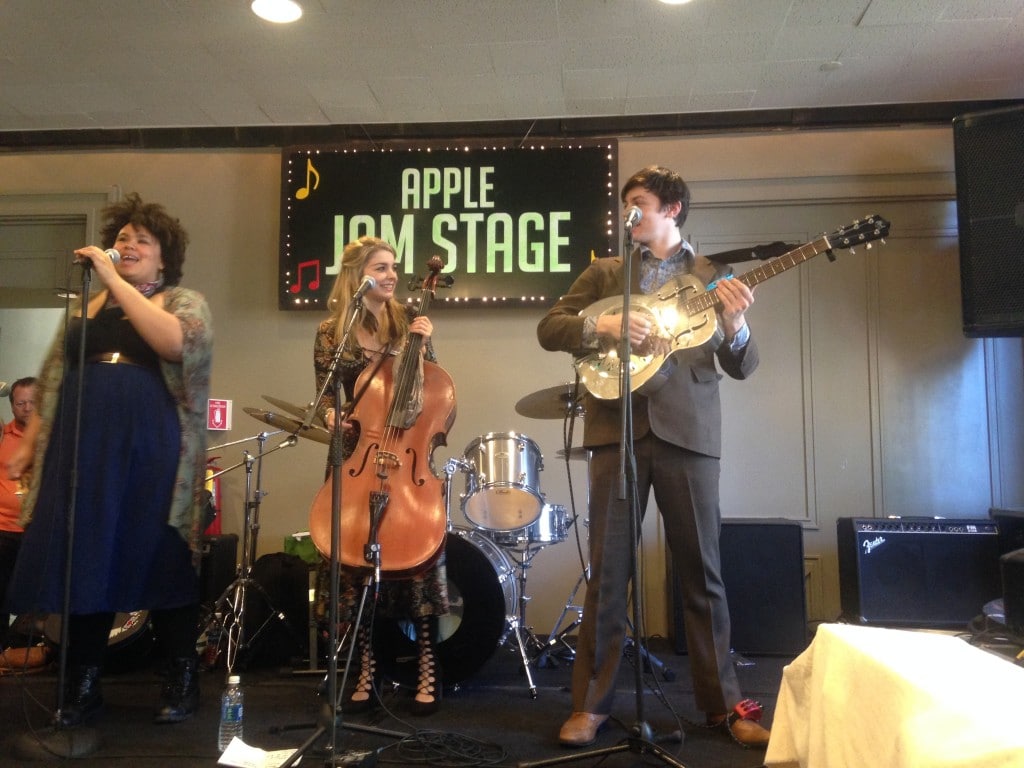 BANDITS ON THE RUN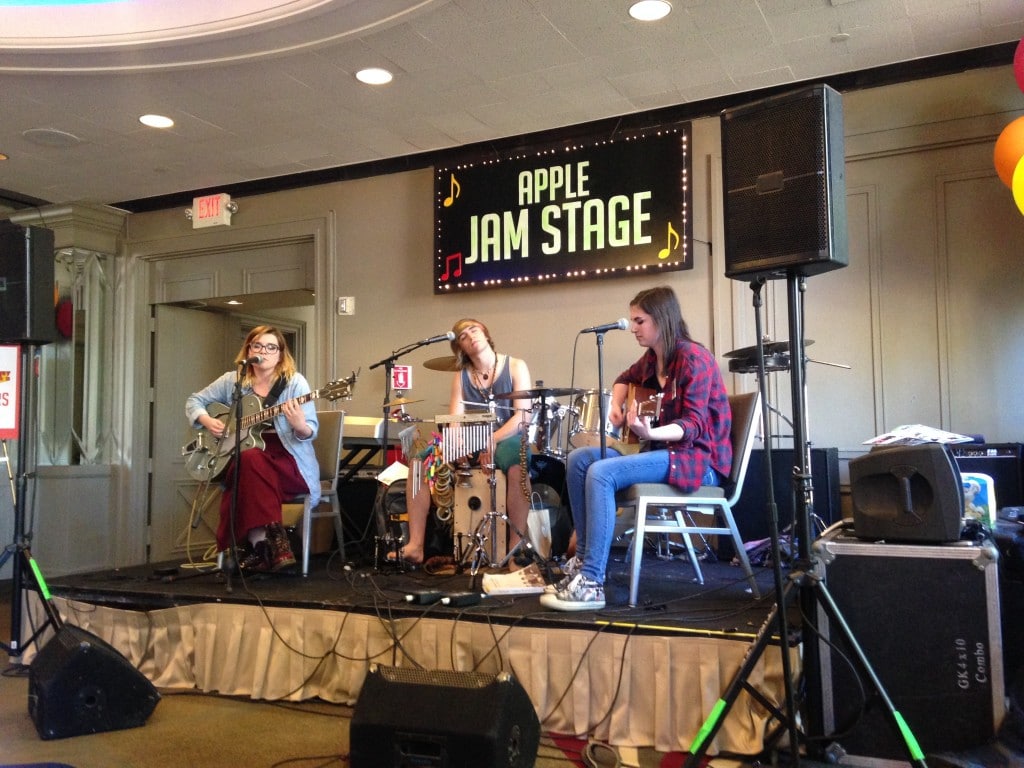 TRIPLE G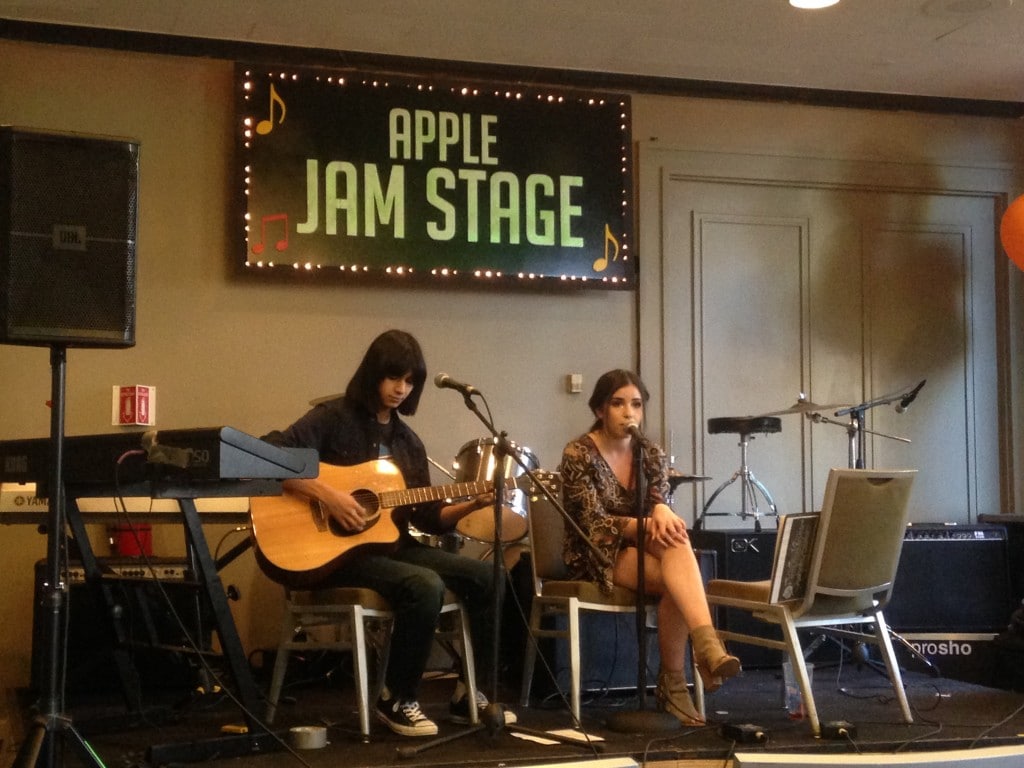 LENNON & KATIE OF YOUTH BE TOLD
All weekend, after the scheduled performances had concluded, the Apple Jam Stage opened up for the fans, who jammed into the wee hours of the morning.
MARK RIVERA —  who was otherwise occupied, as Billy Joel's sax player — was only able to make it on Saturday, but put on a tremendous performance with Liverpool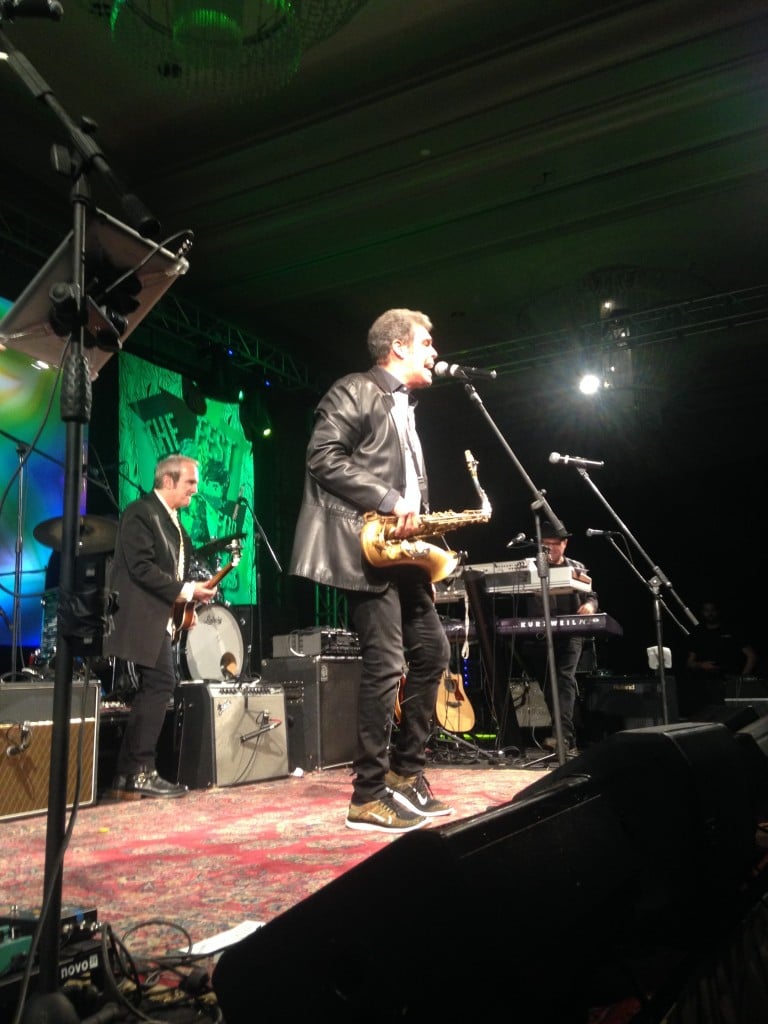 JON COBERT, who recorded with John Lennon, performed with JEFF SLATE'S BIRDS OF PARADOX during their concert earlier on Saturday and joined in for the Musicians' Forum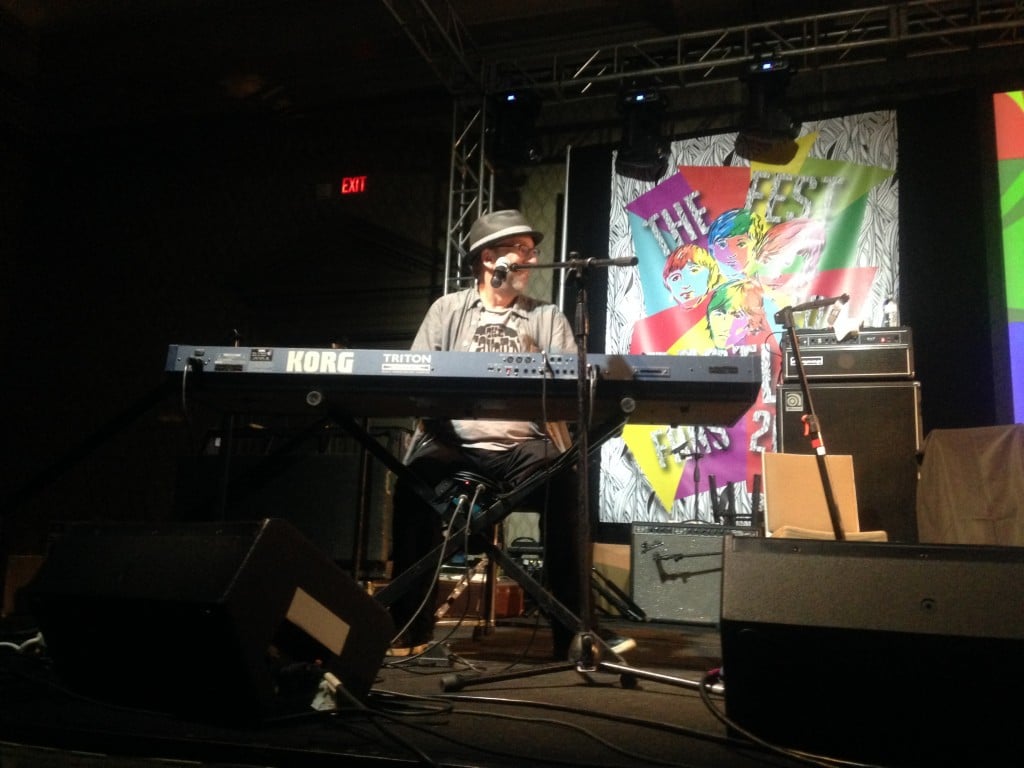 Meanwhile, jams were going strong all throughout the hotel all weekend long — sunrise to sundown and beyond…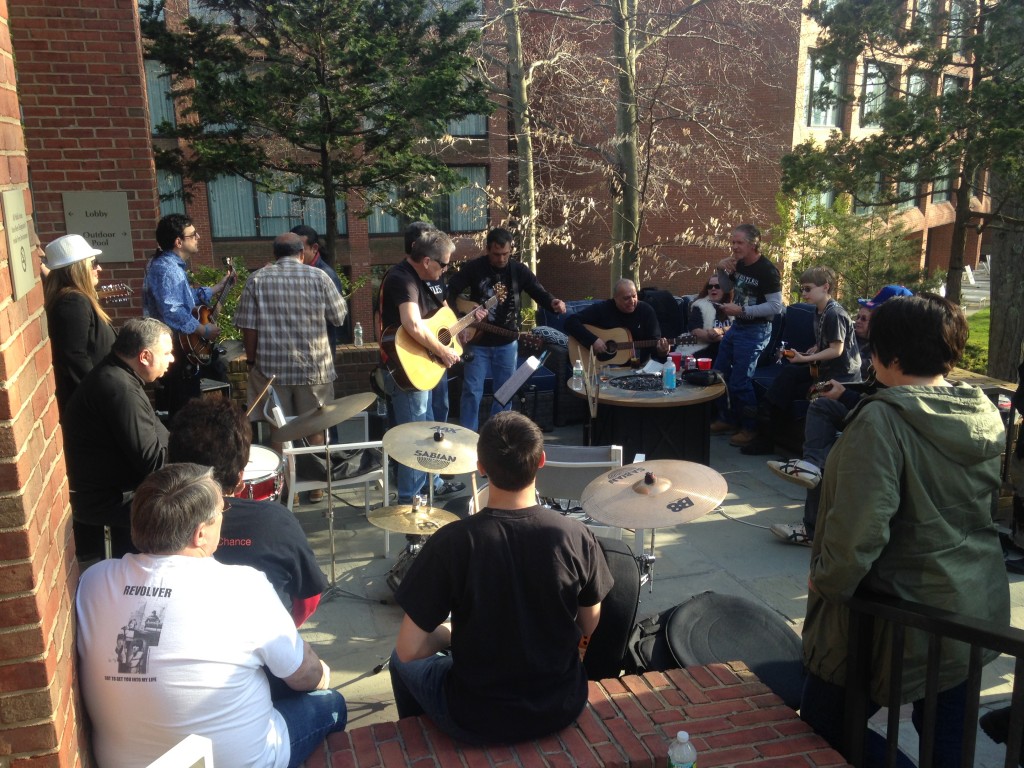 As always, the Beatles art contest was a place where fans were treated to some truly great works by professionals, amateurs, and kids, all who took home prizes. In the Professional division, Eddie Colacci took first place for his 3D album covers, while Regina Gelfer's 'Celebrate the Beatles' came in second. In the amateur division, Rachel Bremlist took first place for her Revolver mosaic, Nancy Lennon's Yellow Submarine bathroom tower decoupage finished in second, and Gene Brady's Help! silhouette finished third. For kids 16 and younger, Sophie Feldman took the top prize for her Paul at the piano pencil sketch. We thank Deco for continuing to do such a great job with the Art Museum.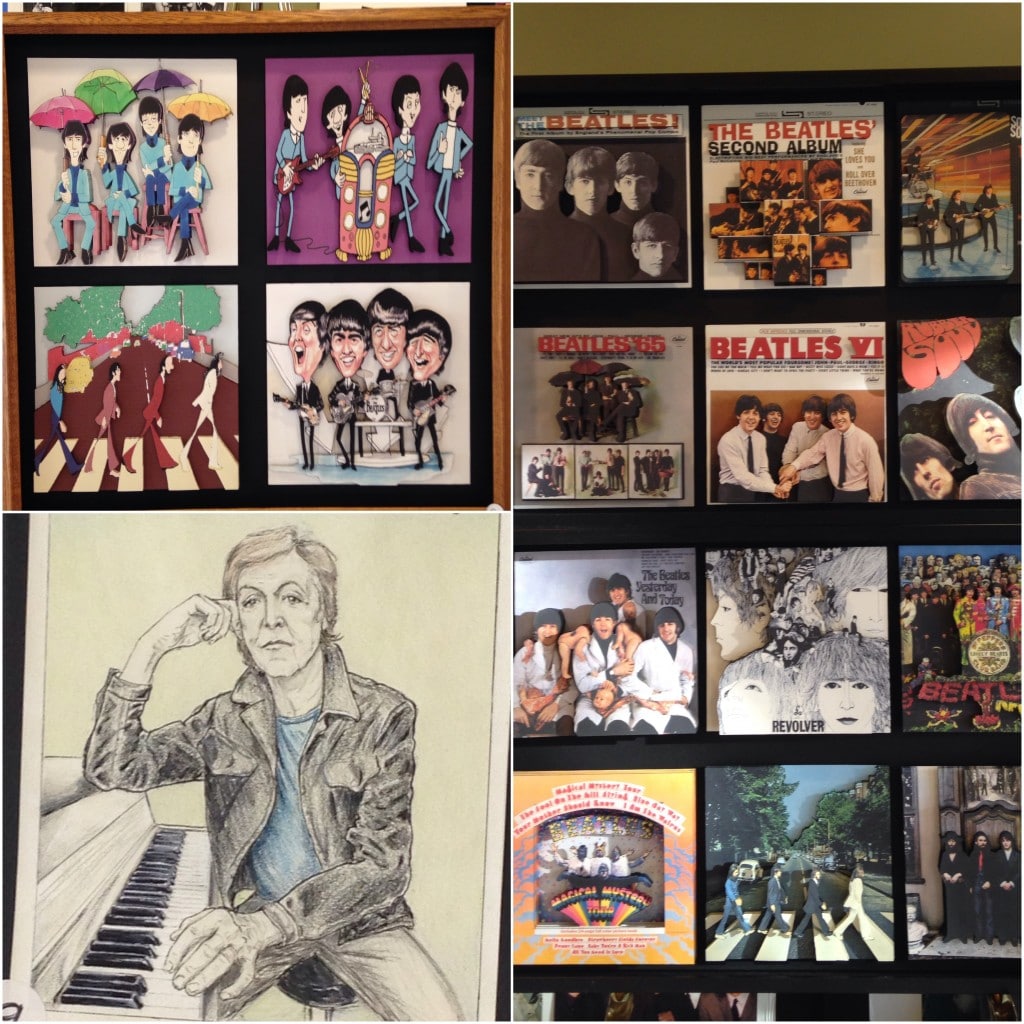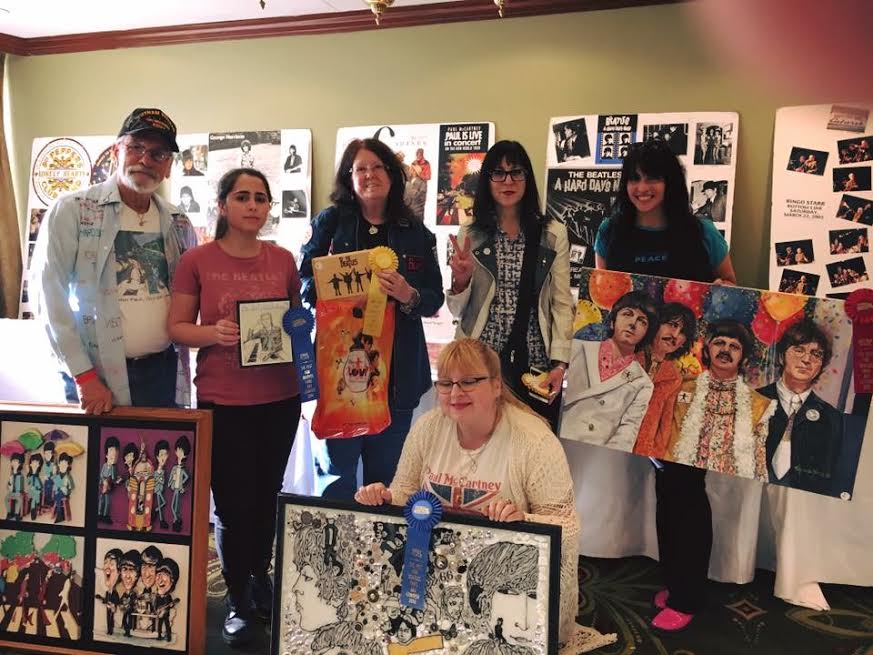 At his 20th Fest, MR. PUPPET BOB ABDOU took to the main stage for a special performance and also led our fifth annual Beatles parade, which was Yellow Submarine-themed this year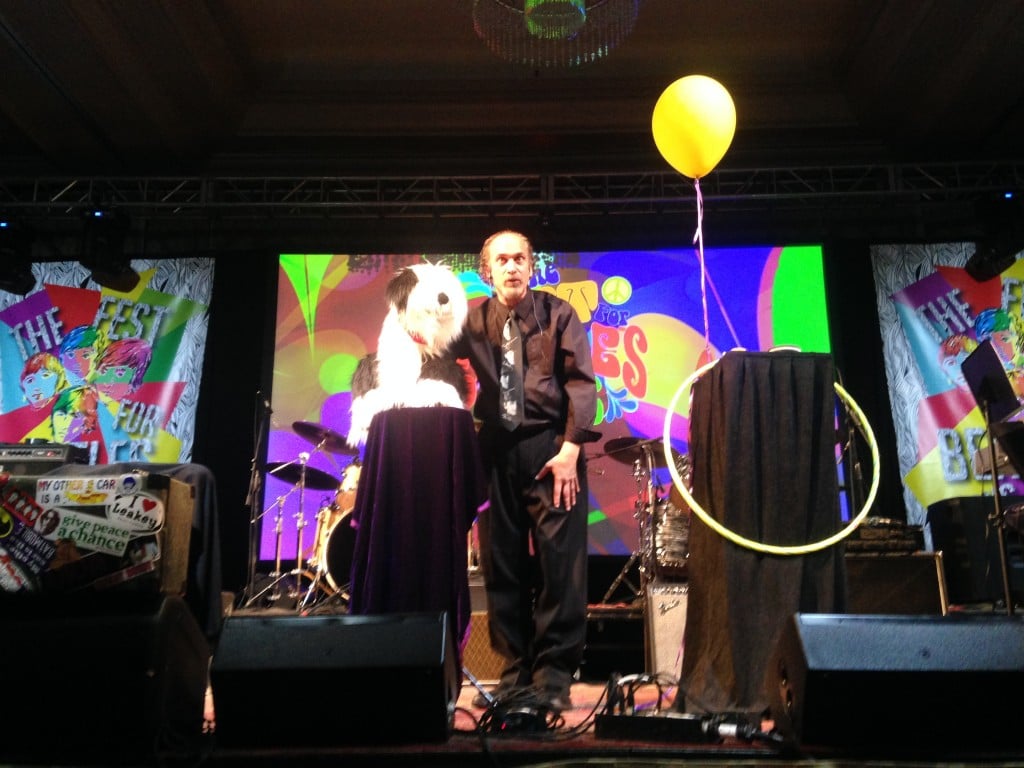 The New York Metro Fest was also the weekend home to over a dozen Beatles authors and historians, including BRUCE SPIZER, VIVEK TIWARY, DAVID BEDFORD, JUDE SOUTHERLAND KESSLER, AL SUSSMAN, TOM FRANGIONE, CHUCK GUNDERSON, PIERS HEMMINGSEN, CANDY LEONARD, KIT O'TOOLE, JOHN KRUTH, MICHAEL STARR, ANTHONY ROBUSTELLI, KENNETH WOMACK, GREG STERLACE, AND JUDITH KRISTEN.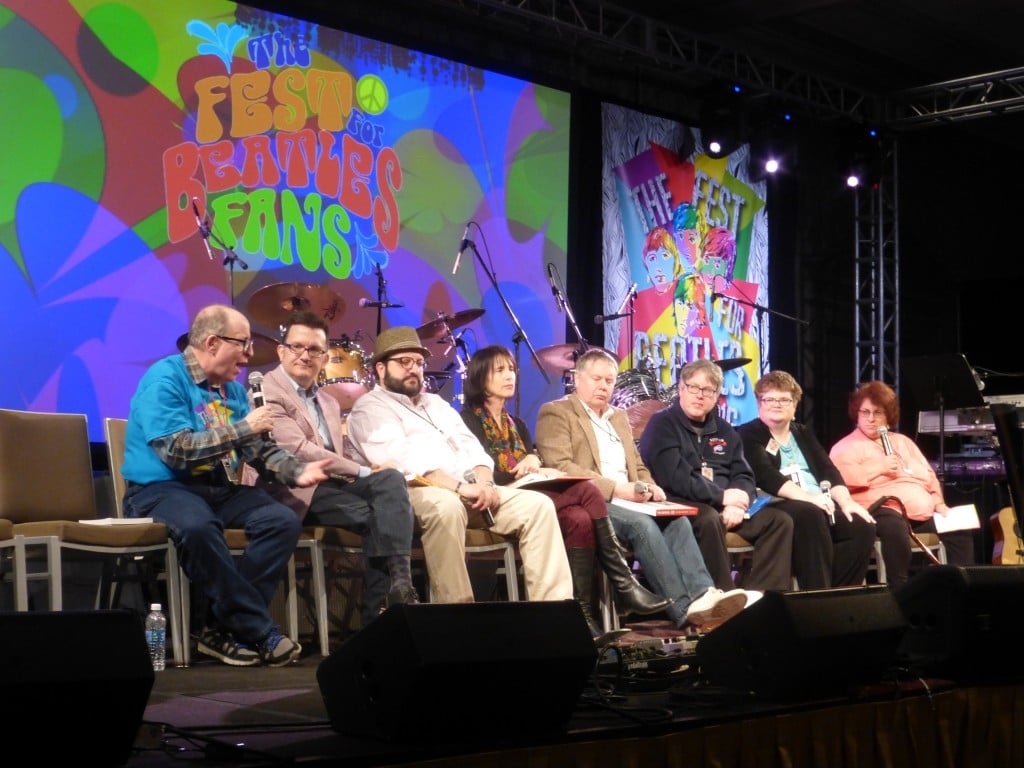 The Fest also featured the Marketplace and Vendor Room, where fans could get Every Little Beatles Thing they desired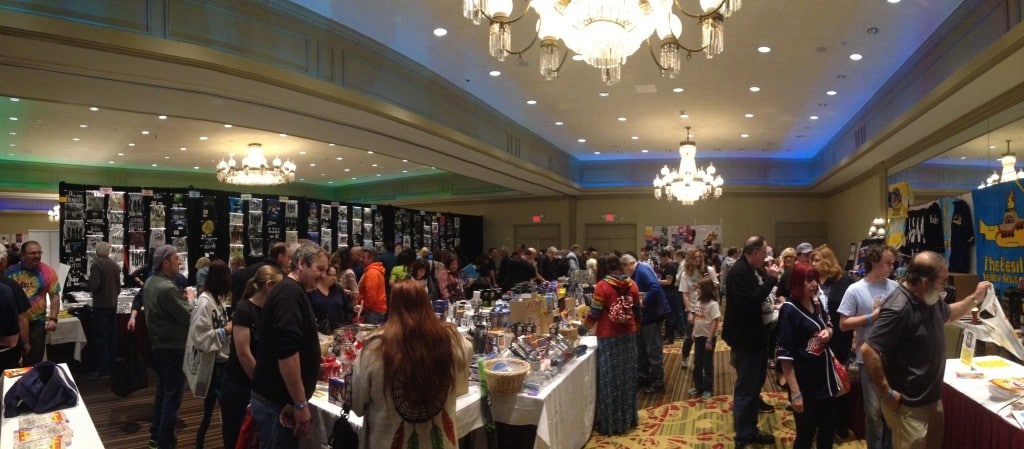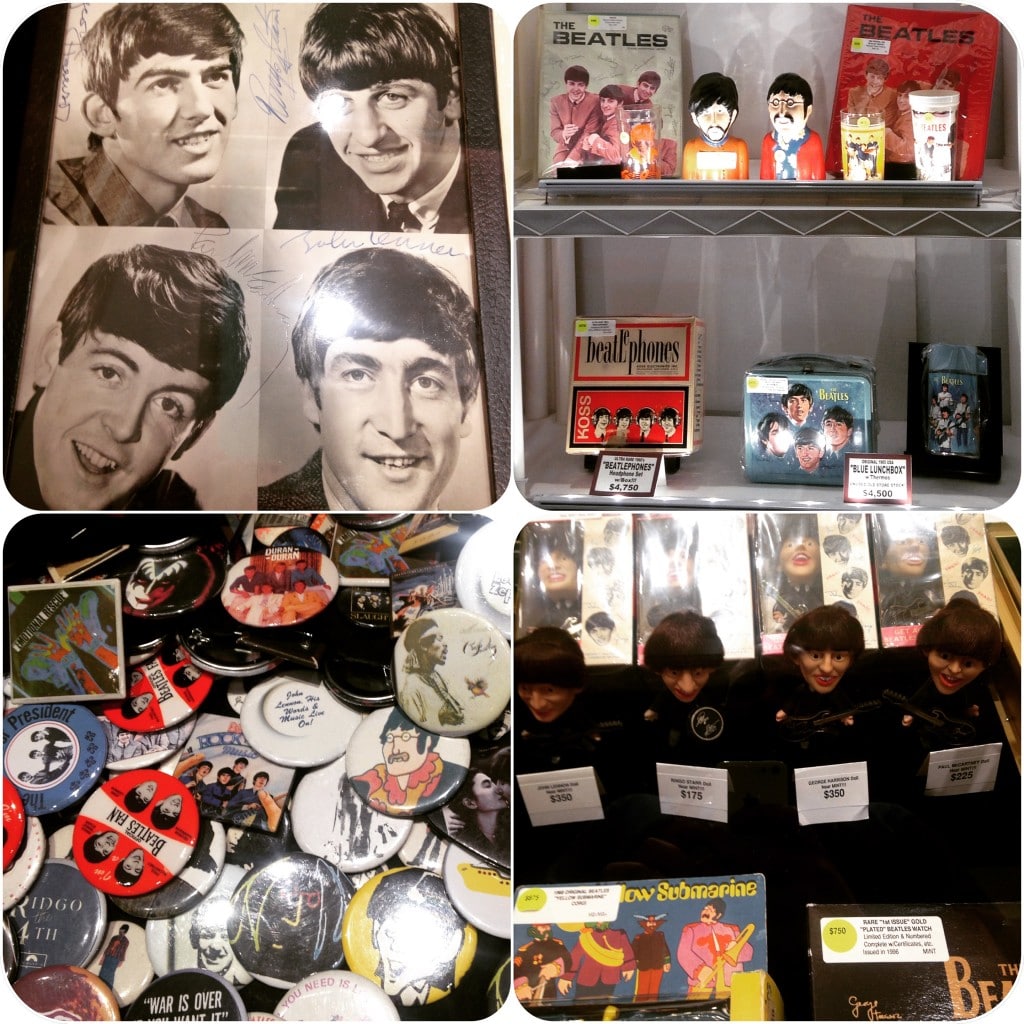 Meanwhile, when Festers weren't busy dancing, jamming in every nook of the hotel, and parading, they took in one of BOB ABDOU's highly entertaining Beatles puppet shows, got memorabilia signed, watched a movie in the Beatles video room, sang Beatles karaoke, toured the photo, Beatles art, and memorabilia rooms (ROB SHANAHAN, NEAL GLASER, ERIC CASH), and more.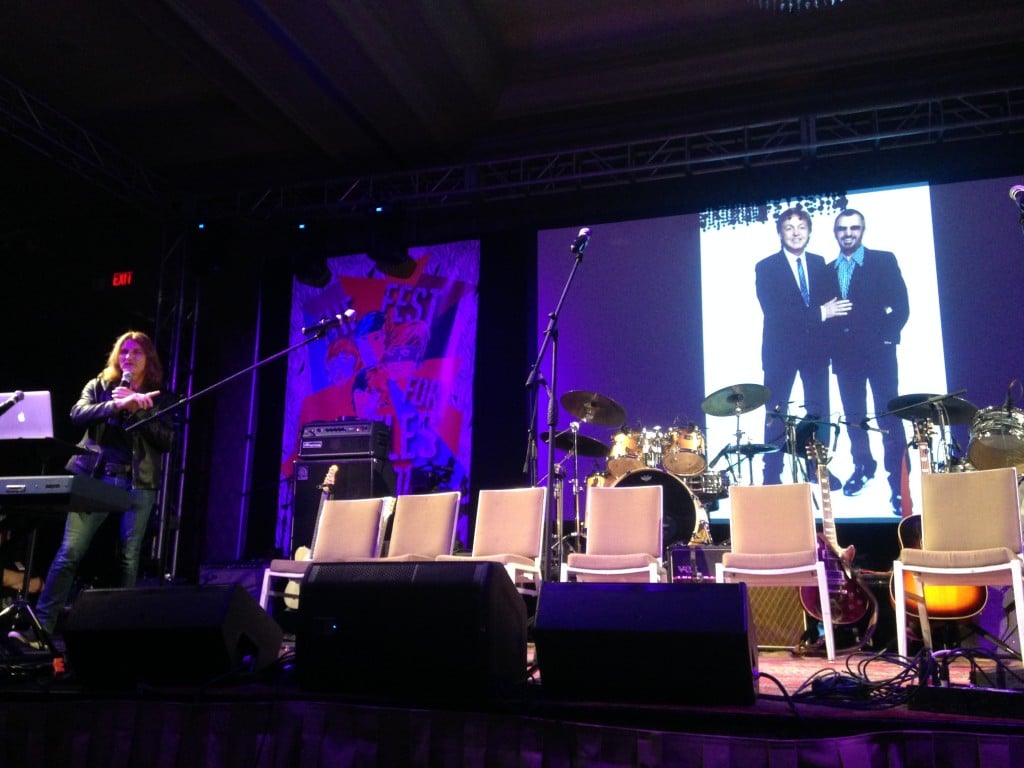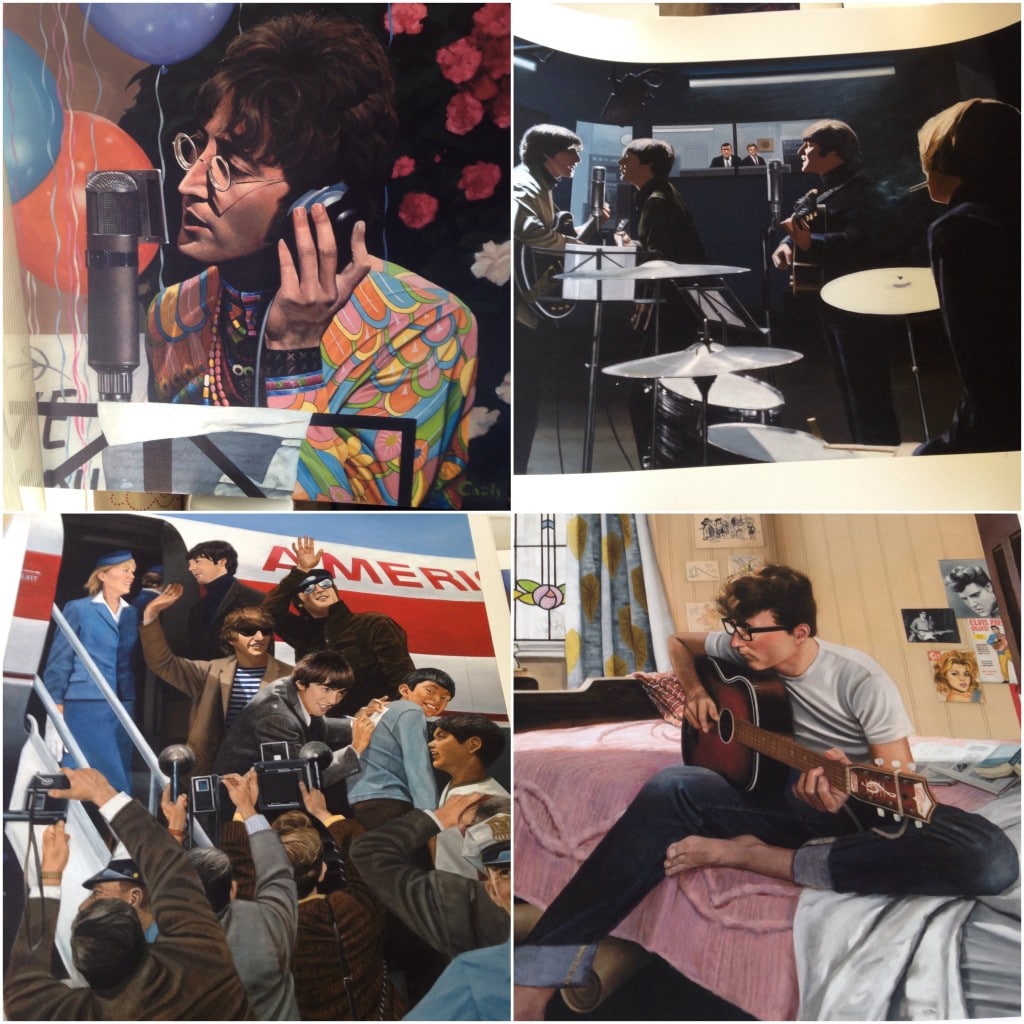 Many also took refuge in our Beatles Ashram, which featured yoga classes for adults and kids, and intro sessions to Cosmic Consciousness with the teachers of Transcendental Meditation.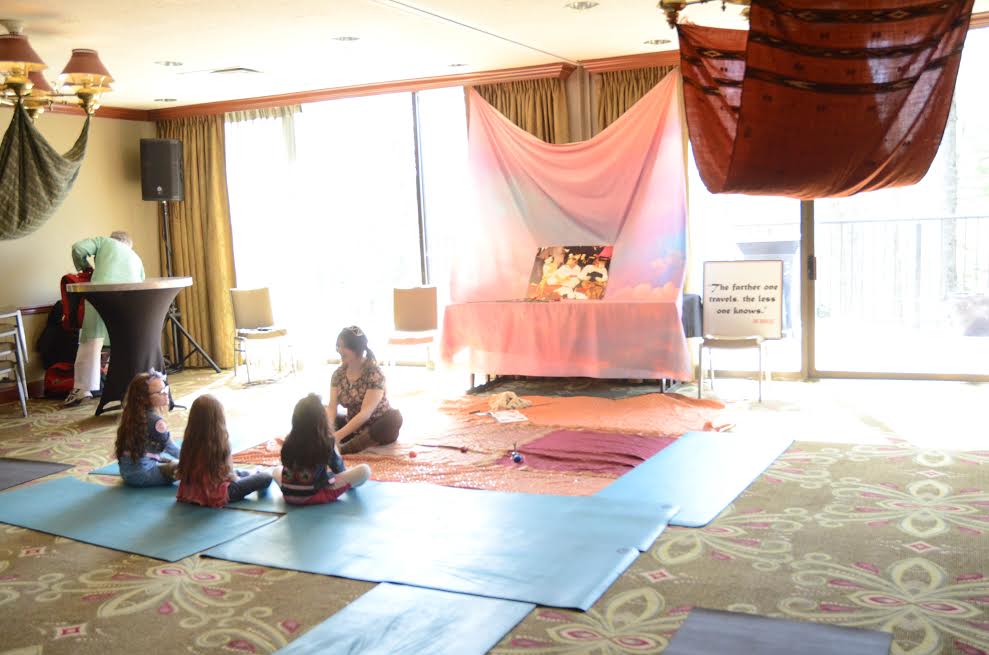 Other highlights from the weekend were Live Beatles Trivia and Name That Tune hosted by Al Sussman and Tom Frangione, a fan winning a trip to Las Vegas to see The Beatles LOVE Cirque du Soleil, and the always spectacular Pig Light Show that accompanied Liverpool's performances.
For our sixth Annual Las Vegas Beatles Love Getaway Sweepstakes, the winner, was not present, but Michelle Joni phoned her from the stage and she was home. We all heard her very excited reaction. Pictured below is last year's winner, Carl Maltzman, who told the crowd what a great time he had.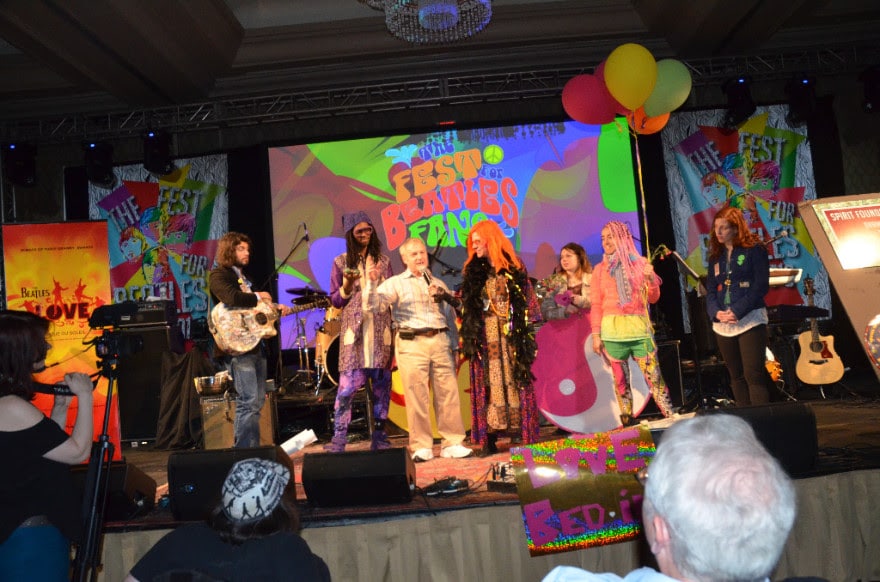 Below, Michelle Joni and Tom Frangione show the Spirit Foundation grand prize that Yoko sent for the FEST. And the winner of the prize poses for a pic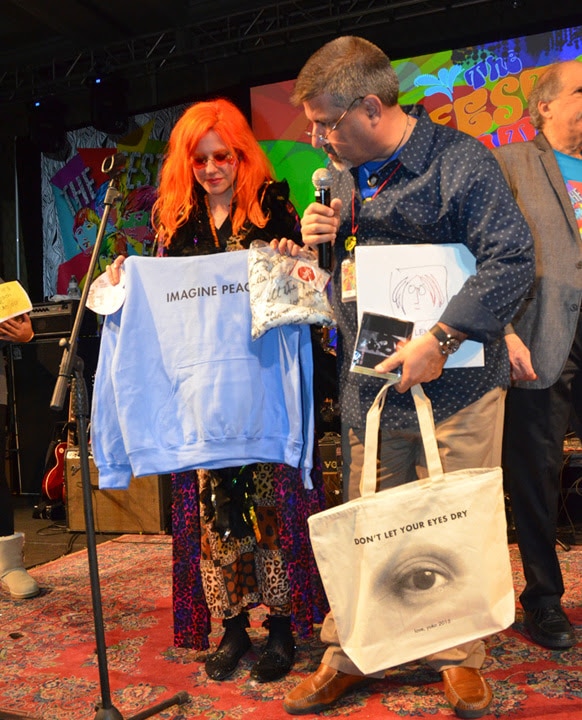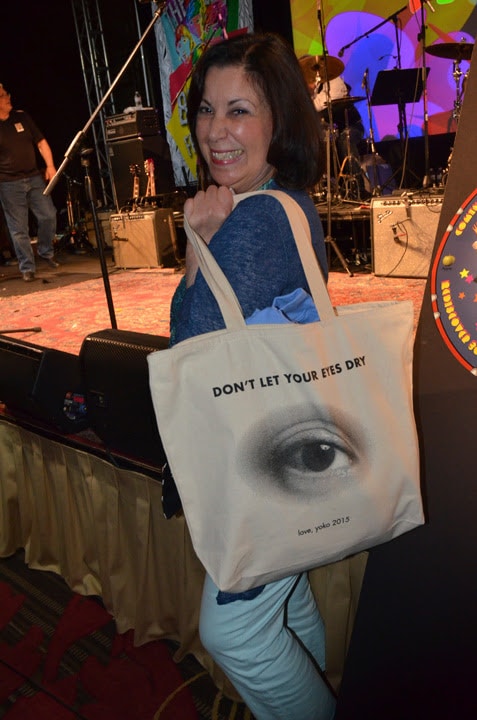 As always, the Musicians' Forum on Sunday was a treat, as were the Saturday and Sunday night concerts that saw LIVERPOOL play Revolver in its entirety and other Beatles cuts before the stage opened to MARK RIVERA, MIKE PENDER, BILLY J. KRAMER, and MARK HUDSON.
We also want to send out a huge THANK YOU to STEVE HOLLEY, who immediately jumped in upon hearing Chris had an accident over the winter and would not be fully ready to play the entire weekend. He did a fantastic job.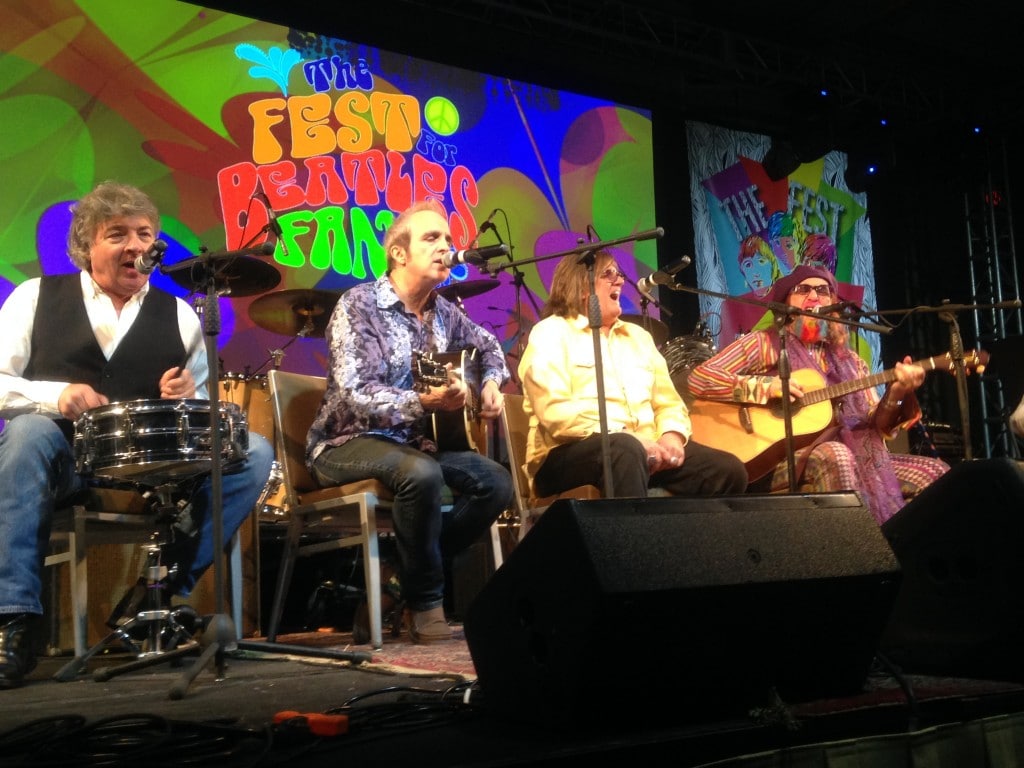 Drew, John, Glen, and Chris of Liverpool — with a little help from Steve Holley — were fantastic all weekend, kicking things off with the Dance Party on Friday night, playing Side 1 of Revolver and more on Saturday, and finishing things up in thrilling fashion on Sunday night by performing Side 2 of Revolver and even more Beatles cuts.
HEAD HERE to see them perform 'Love You To'
HEAD HERE to see them perform 'Tomorrow Never Knows'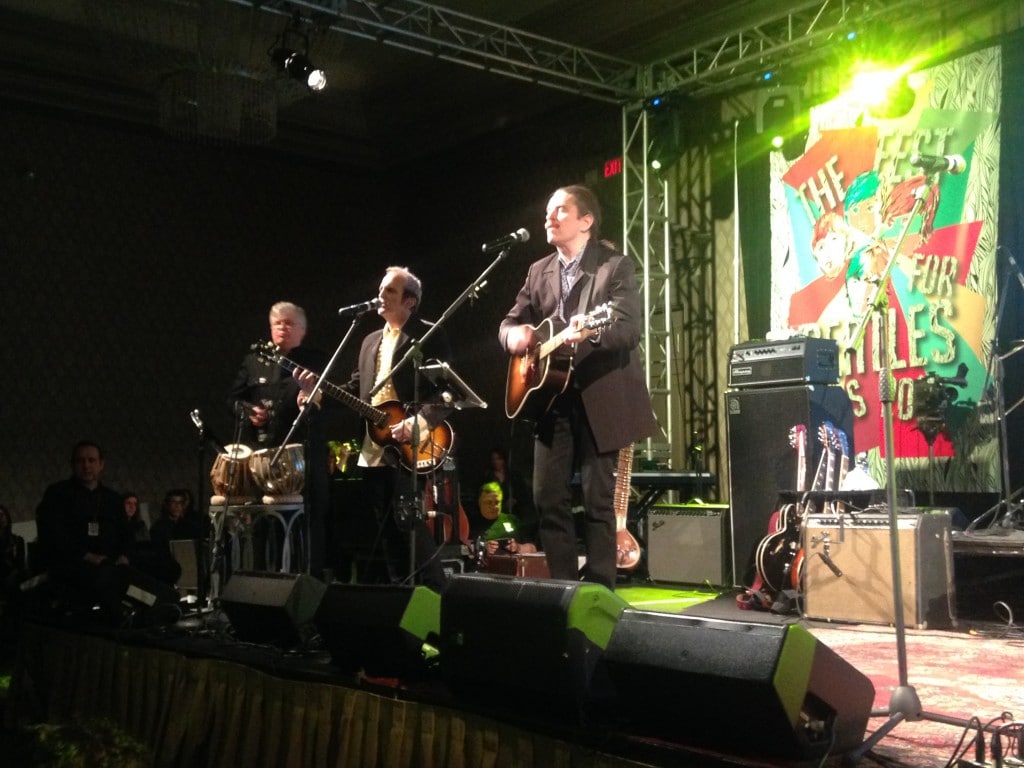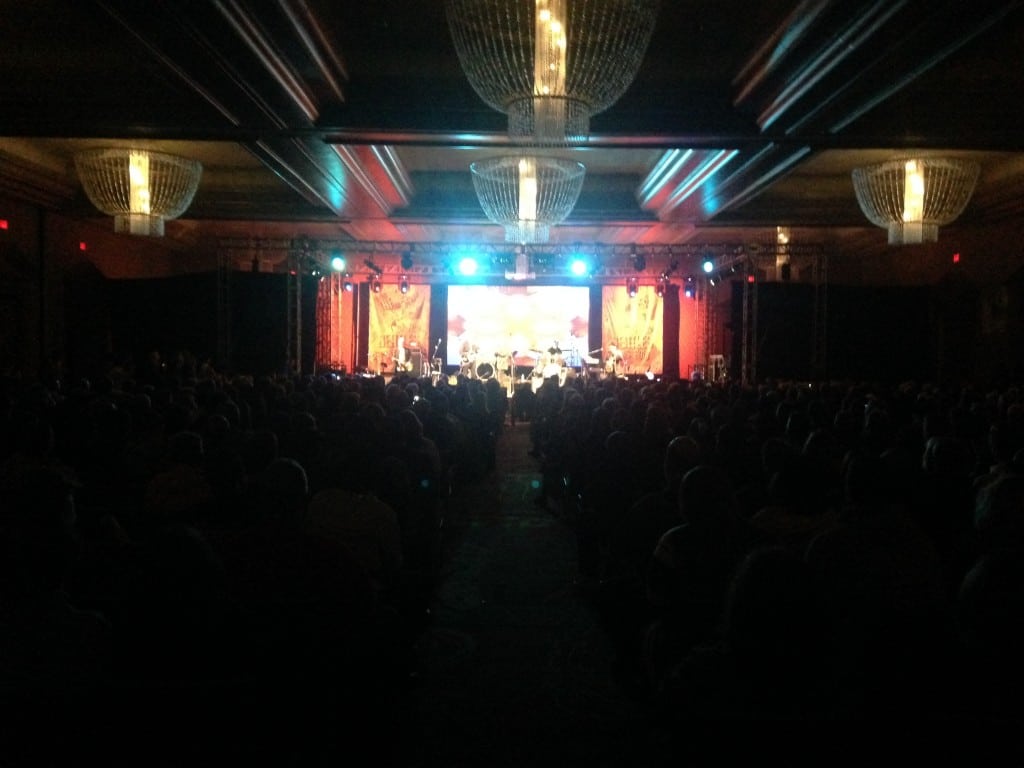 MARK HUDSON then joined in and he and Liverpool tore through the jams — including an epic rendition of the Joe Cocker version of 'With A Little Help From My Friends — before wrapping things up with 'Hey Jude.'
HEAD HERE to see Mark Hudson & Liverpool perform 'With A Little Help From My Friends'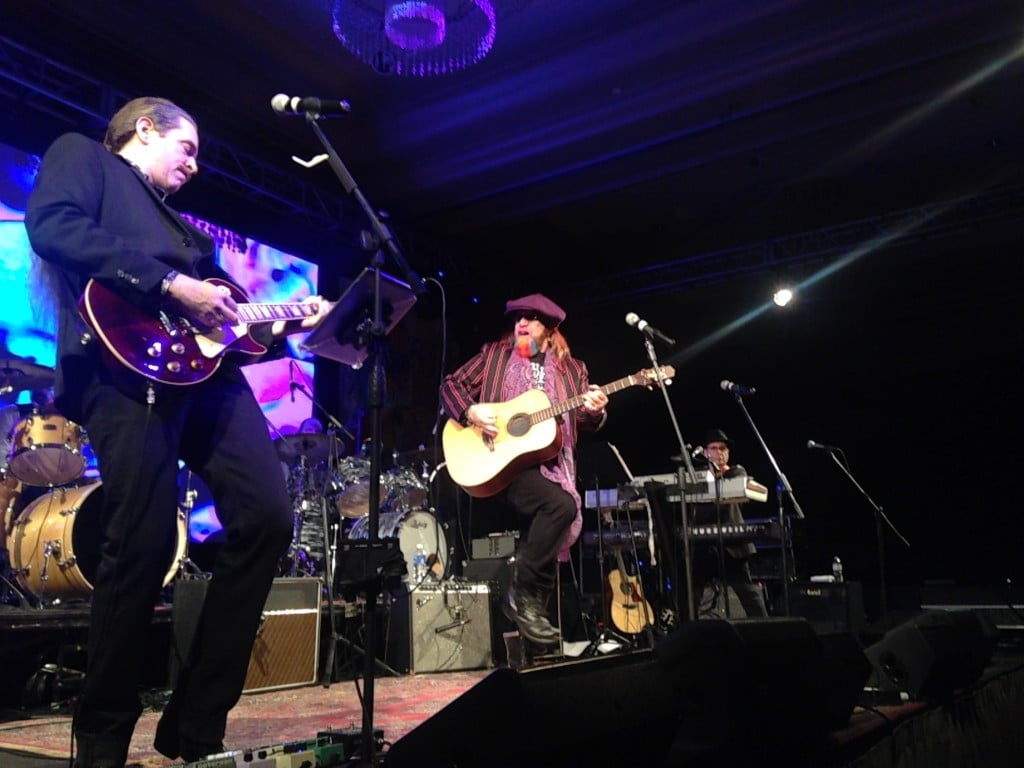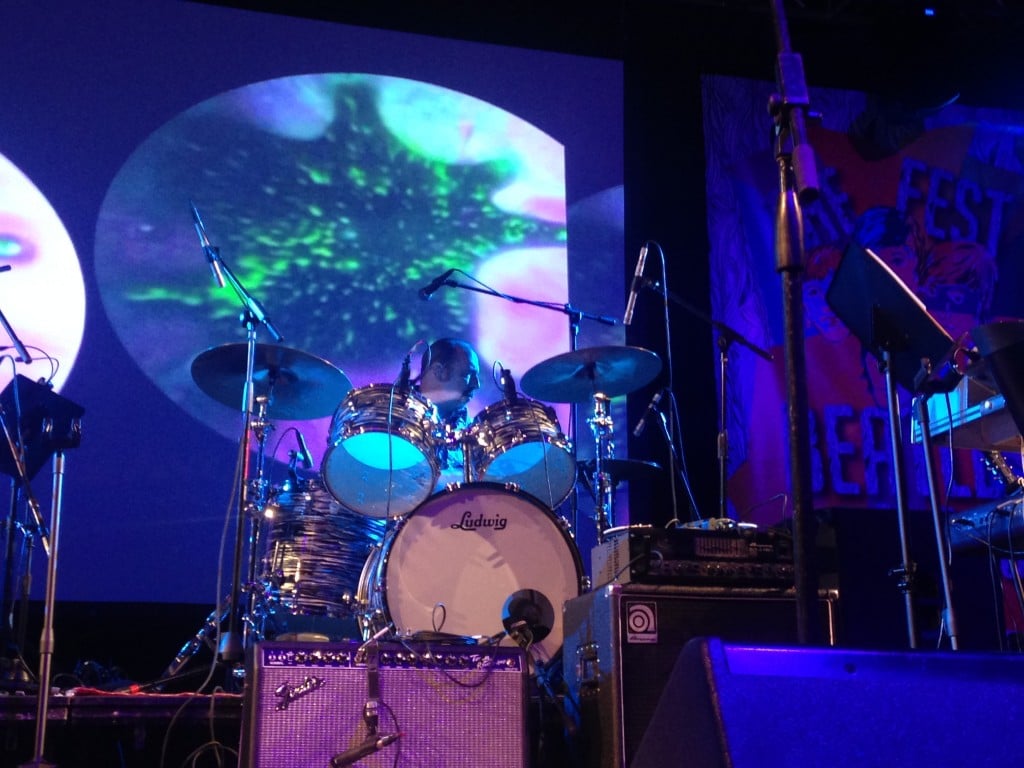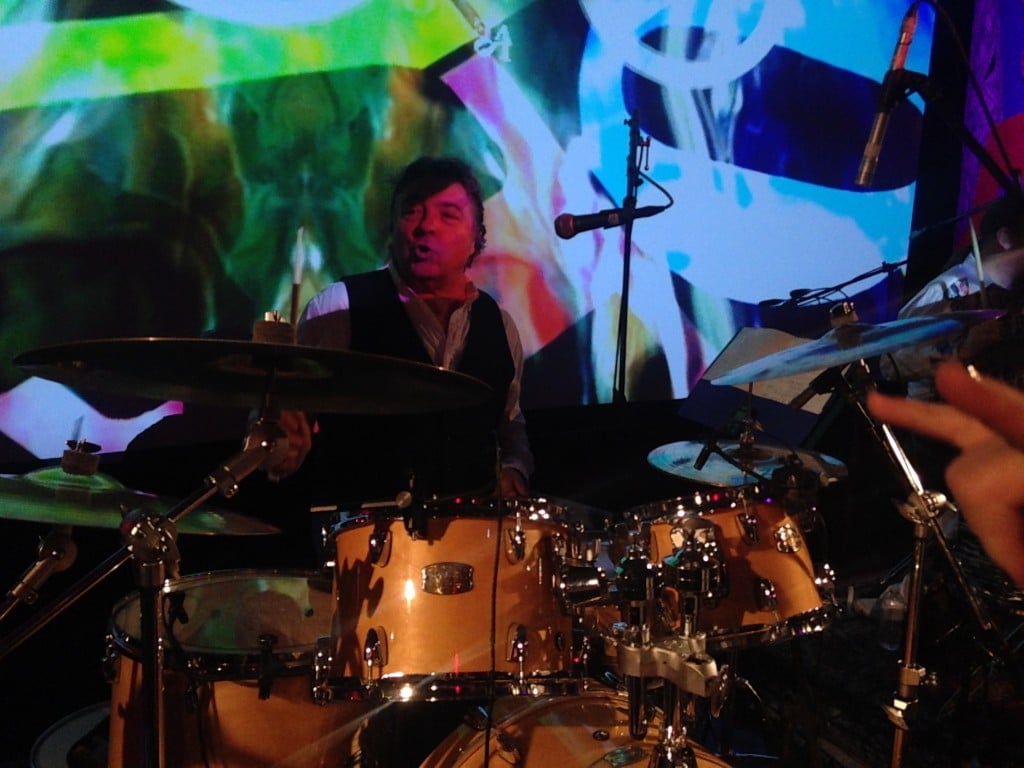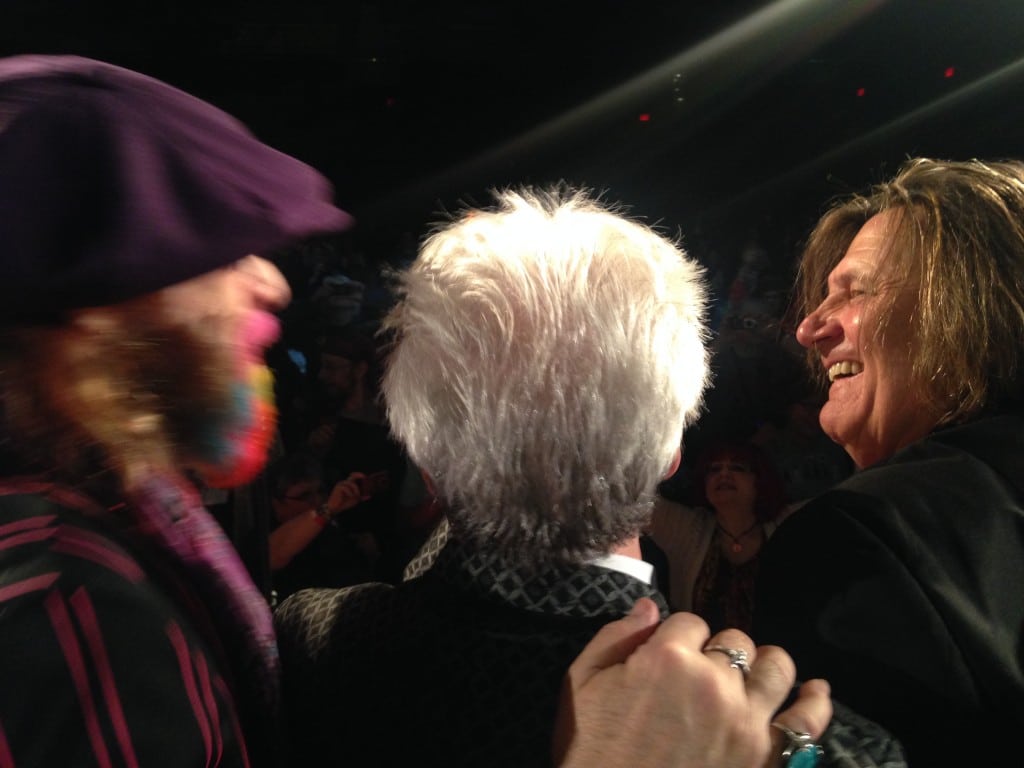 After the New York Metro Fest officially came to a close, the jamming continued into the wee hours of Monday morning, with Fest founder Mark Lapidos leading everyone in a rendition of "Here Comes The Sun" before Festers playing until the sun came up and people started going about their Monday morning business. This is our continued official tradition — join us next year!
The fans brought the energy all weekend, with the traditions of Fests gone by seamlessly intertwining with the new events and activities that spiced up the weekend.
We are still gathering all of the pictures and videos from The Fest to share, and we want to see all of yours, too! As we did over the weekend, use the hashtag #FESTCHESTER to share pictures with us on Instagram and Twitter (@Beatles_Fest), and post pictures on our Facebook wall at Facebook.com/thefest.
In addition to the albums that are already up, lots more pictures of all the guests, events, activities, and fans will be shared in emails, on Facebook, Instagram, Twitter, YouTube, and via email (send them to danny@thefest.com) in the coming days and weeks!
We'd also like to thank the Hilton Westchester, who did a terrific job hosting the Fest, especially Maura. Most of all, we want to offer another thank you to all the guests and fans who came to celebrate all things Beatles for our 42nd year in New York!
We are already gearing up for the Chicago Fest, taking place August 12-14 at the Hyatt Regency O'Hare in Rosemont, Illinios. Details will be released at TheFest.com in late-May, so keep an eye out!