Dear Beatles Family,
What an incredible Beatles weekend we all shared March 20-22 at the Fest For Beatles Fans!
Kicking off the 41st year of The Fest with the year of Help! couldn't have been more exhilarating, and we have all of you to thank for it.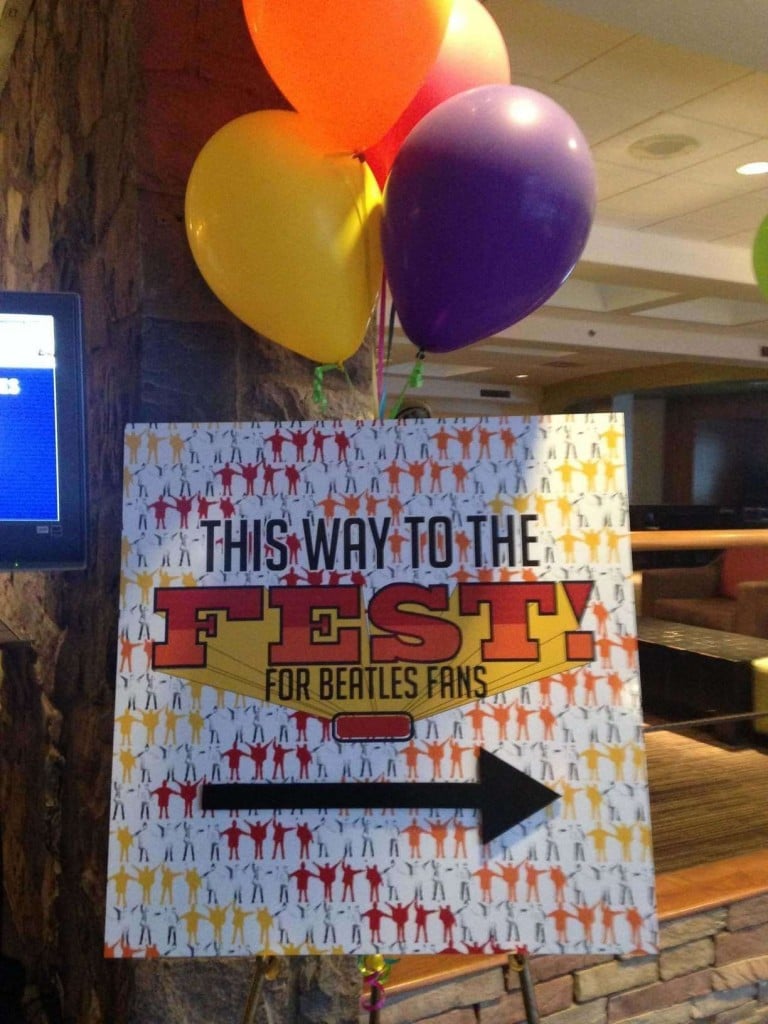 At #FESTCHESTER, thousands of Beatles fans from 27 states and three continents came together at the sprawling Hilton Westchester in Rye Brook, New York to celebrate all things Beatles, including the 50th anniversary of Help! We love you all. This is our collective recap…
If you get to the bottom of this and these pics aren't enough for your vicarious re-living of the New York Metro Fest, check out our first Facebook album HERE, our second Facebook album HERE, and our fans album HERE.
Also be sure to visit and subscribe to The Fest's YouTube page, where about a dozen videos from the weekend have already gone up and many more are on the way!
Below is an image from Fester @Danielleeee019 on Instagram…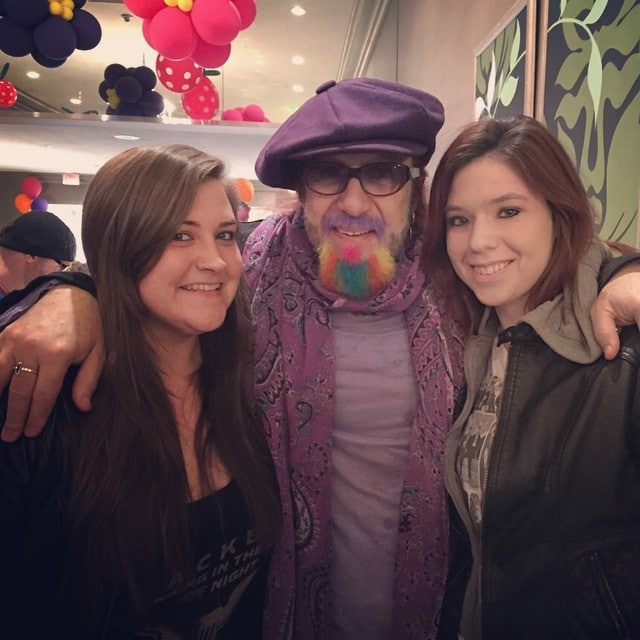 THE FEST began on the first day of Spring, Friday, March 20, when the hotel started to fill with fans who gathered for afternoon jams, explored the spacious Hilton Westchester, and prepared for the three amazing days and nights that were to come.
Before the day's events got going, THE FEST was welcomed during a press conference put together by the Office of the County Executive for Westchester County. During the press conference, THE FEST was given a Proclamation that declared March 20-22, 2015 to be "Beatles Fan Weekend" in Westchester County!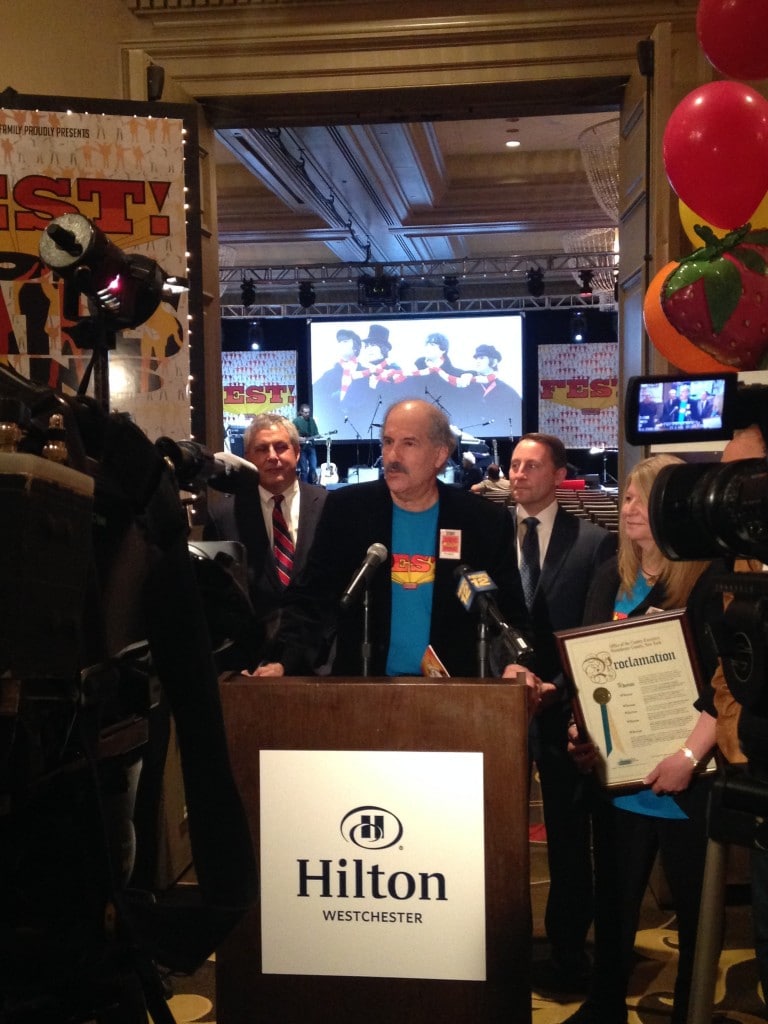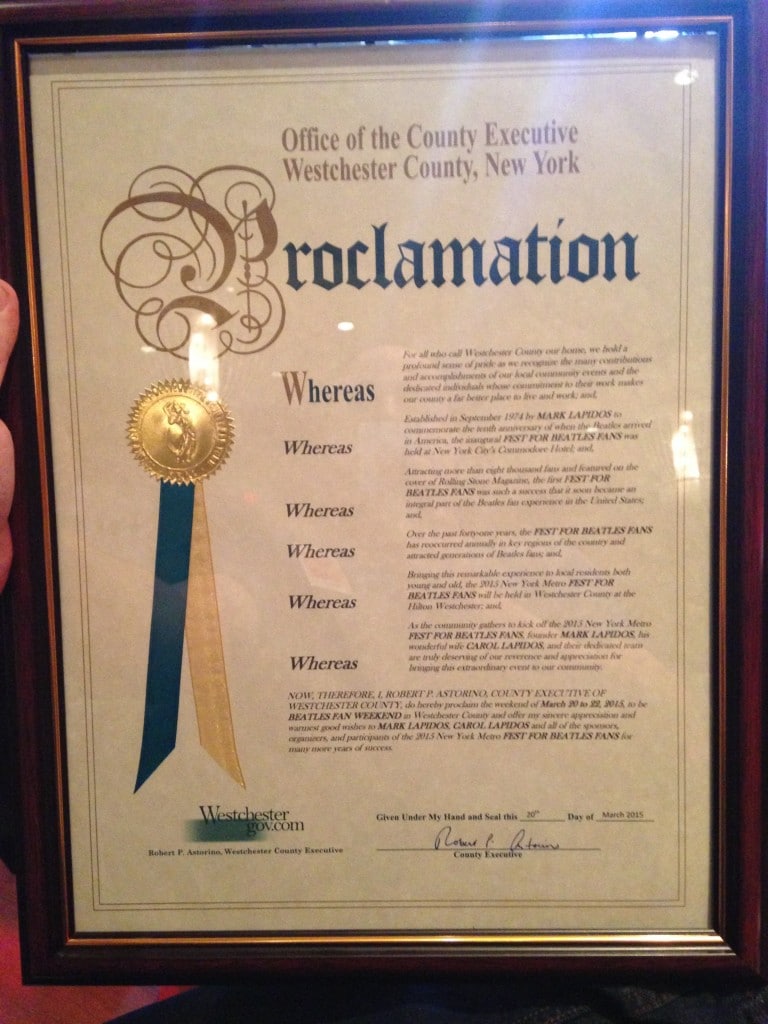 THE FEST officially kicked off at 5 PM on Friday as fans came in from the snow (yes, it was snowing) and brought their Beatley energy to the Westchester Ballroom as the weekend began. Along with our fantastic band, Liverpool (CLICK HERE to watch them play 'Any Time At All'), our musical guests included Gary Wright, Laurence Juber, Mark Rivera, and Mark Hudson.
Our special guests included Bob Eubanks, Jack Oliver, Russ Titelman, and last minute surprise guest, photographer Bob Gruen.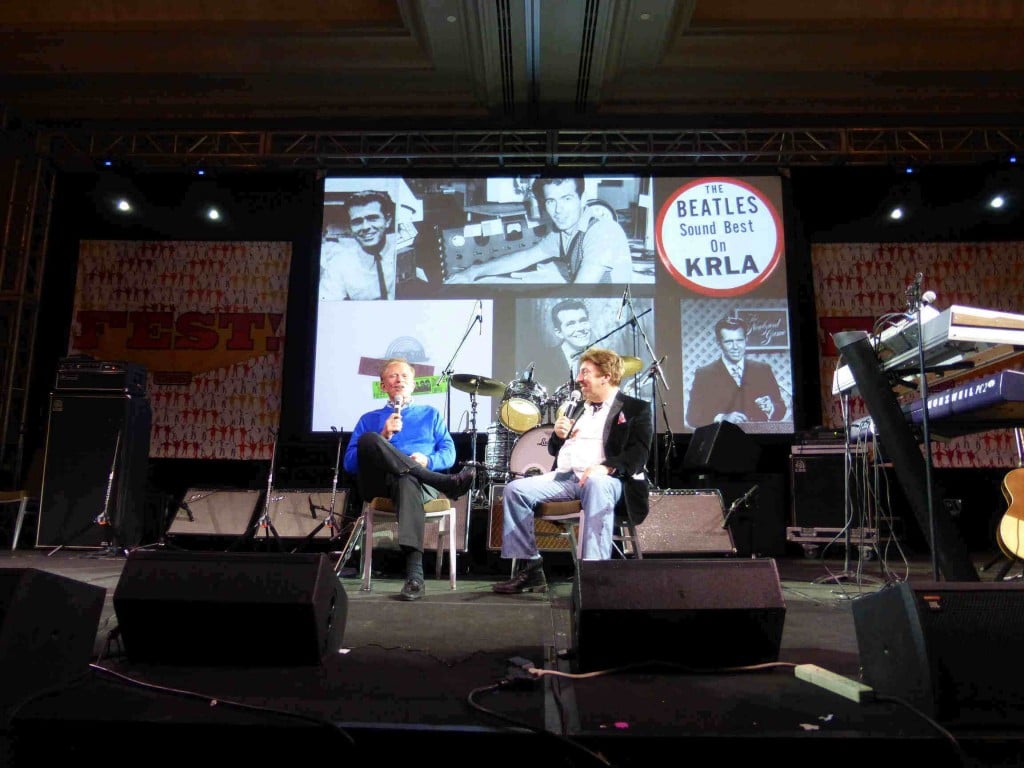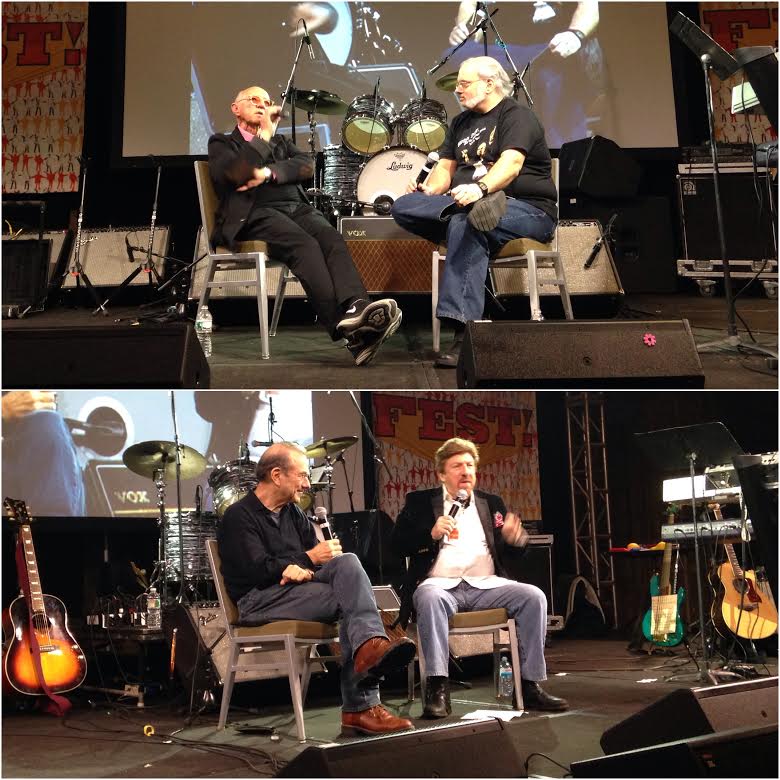 Friday night continued on with the 60s Dance Party with Look Alike and Dress Up contests.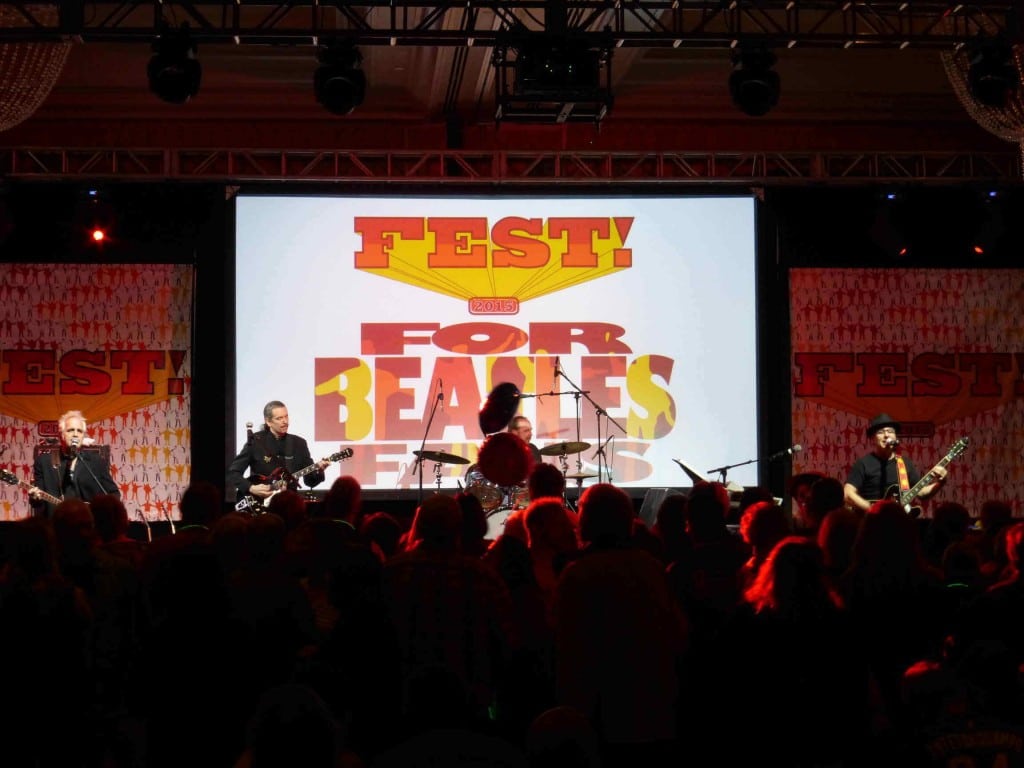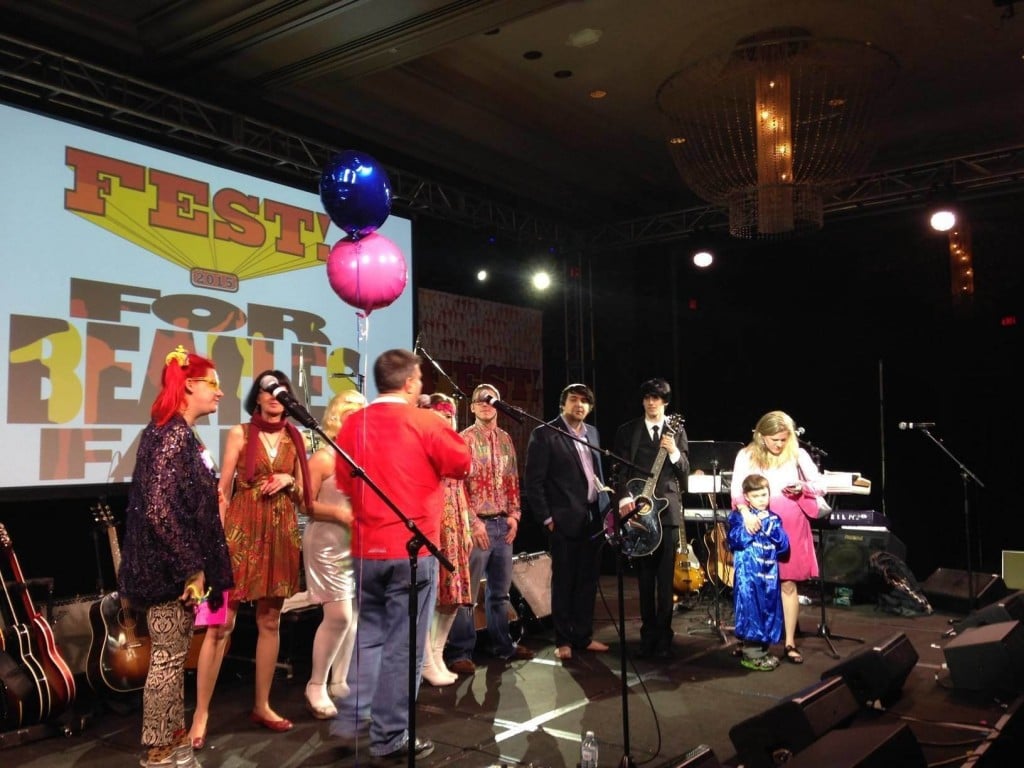 To go along with our incredible musical guests, the weekend also featured some fantastic Sound Alike and Battle of the Beatles Bands competitors, with Yesterday and Today (below/photo from band member Johnathan Pushkar) snagging the Battle of the Beatles Bands crown for the second straight year.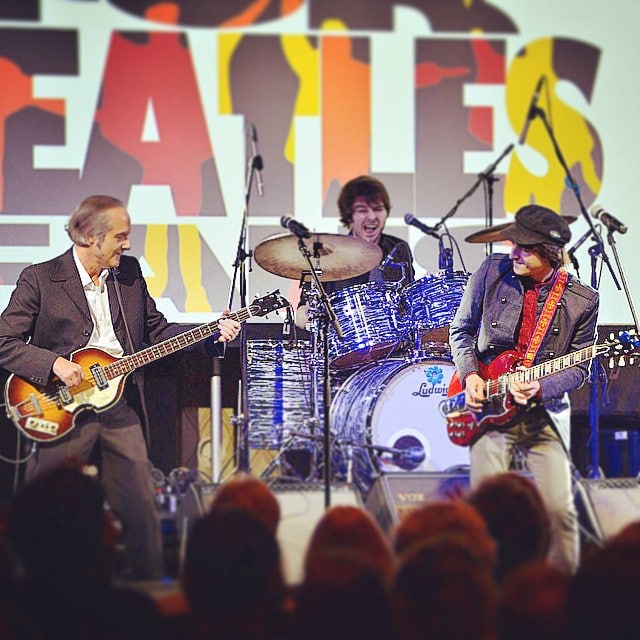 The Sound Alike finalists were all incredible, but the title went to Brianna Faith, who brought the house down with her out of this world rendition of 'I Am The Walrus.' Watch a clip of Brianna's winning performance HERE.
Our tradition of the 'Beatles Gratitude Wall' continued, and was where fans wrote and hung tons of signs to answer the question "Why are you grateful for The Beatles?"
We also added a new, hands-on experience at the New York Metro Fest: The FABoratory, where Festers had the chance to turn into Beatles Magicians and teachers while sharing knowledge and playing music.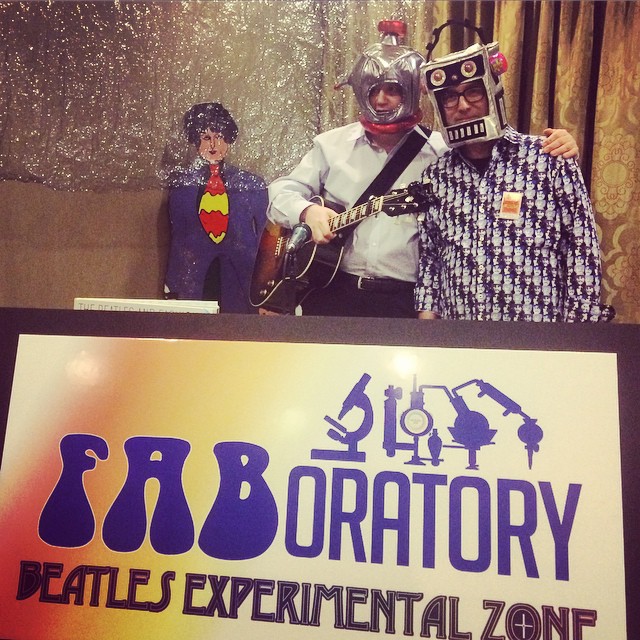 The incredible live music of the weekend wasn't limited to the nighttime concerts…
Jeff Slate's Birds of Paradox performed a great set of solo-John, solo-Paul and other tunes (CLICK HERE to watch them play 'Handle With Care') on Saturday afternoon, featuring Steve Holley and Laurence Juber of Wings and Gary Van Scyoc and Adam Ippolito of the Elephants Memory Band + Jimmy McElligott.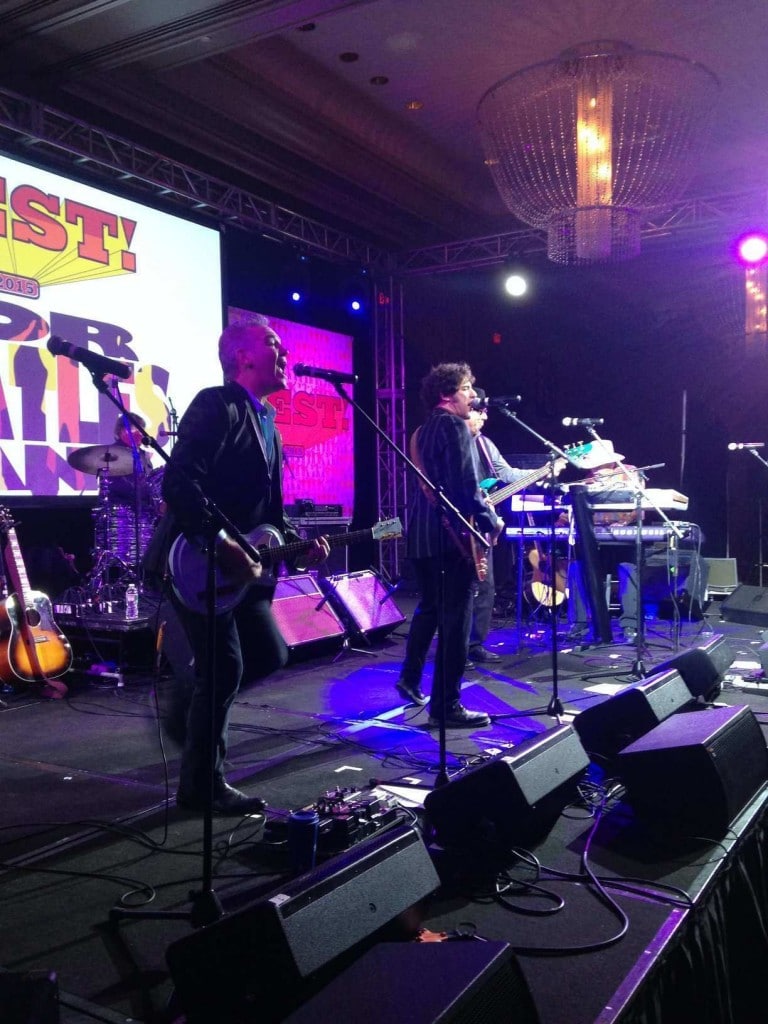 The Weeklings took to the stage on Sunday afternoon to perform songs the Beatles wrote but never officially recorded, their Beatle-esque originals, and more. CLICK HERE for a video of the group performing 'You Know What To Do.'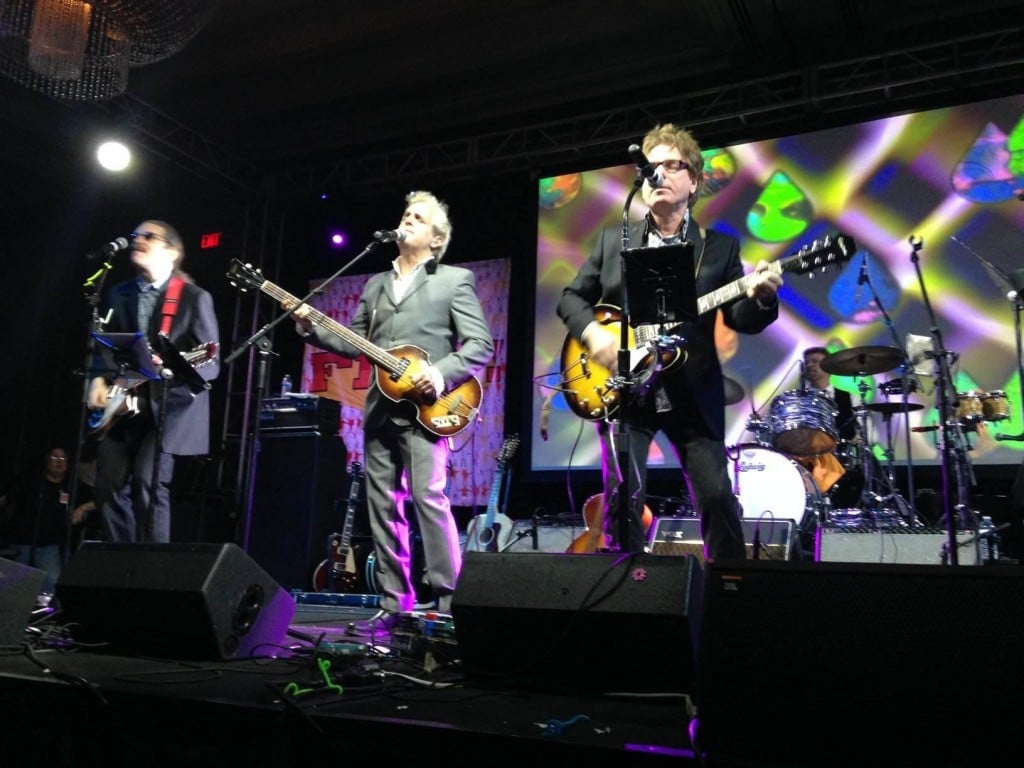 String quartet Cellophane Flowers, featuring Jeff Lubin, performed on the Act Naturally stage on Sunday – CLICK HERE for a video of the band performing 'And Your Bird Can Sing' – before heading to the Westchester Ballroom for a two-song performance – 'Here Today,' and 'Yesterday.'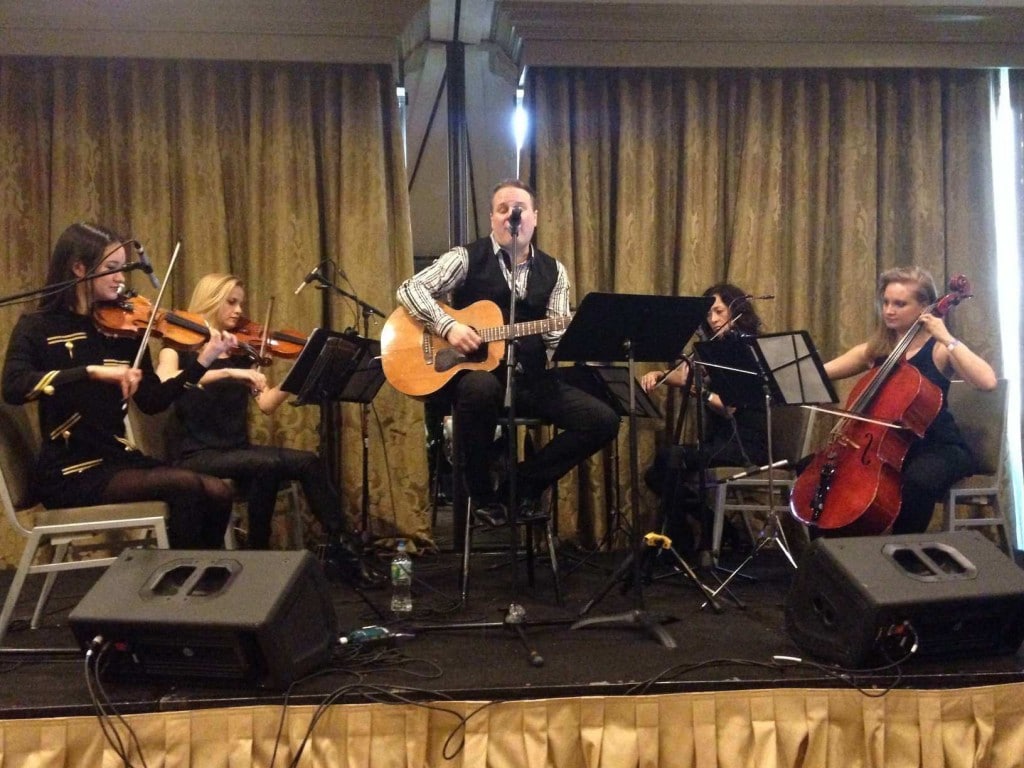 That wasn't all…
mr. RAY held his fun kids concert, 11-year-old Molly Jeanne thrilled attendees with her vocal chops and ukulele skills, Michelle My Pelle held their open mic night, The Bootlegs took to the stage for a reunion, and harpist Adrienne Knauer spun her beautiful Beatles interpretations.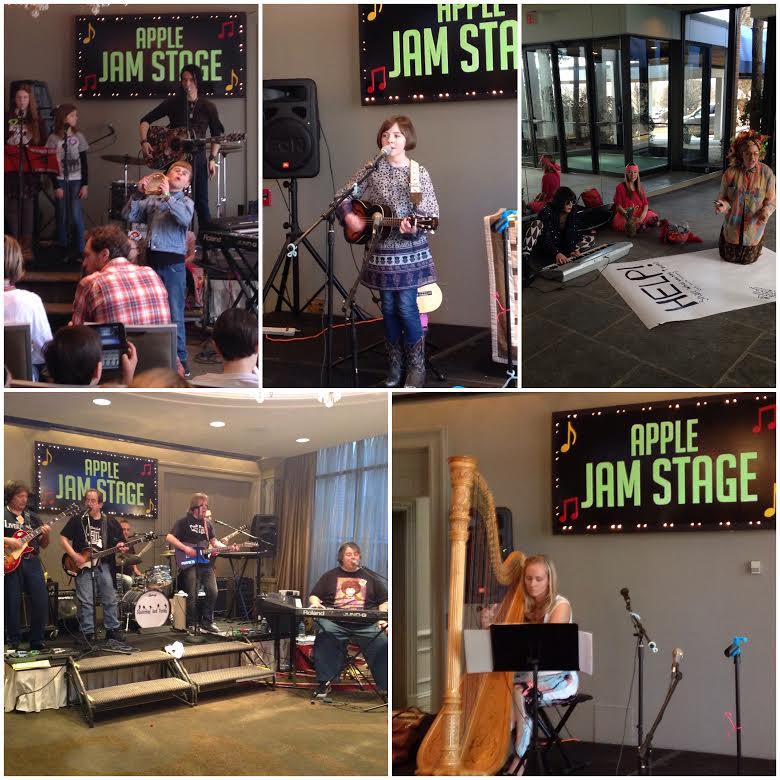 As always, the Beatles Art Contest was a place where fans were treated to some truly amazing art by professionals, amateurs, and kids – all who took home prizes. Of the many incredible entries in the professional division, Eddie Colaci won for his great 3D Beatles piece, Rachel Bremilst was the winner in our amateur division for her Help! art, and Anna Maibaum took the ribbon for top kids artwork for her John Lennon portraits. We thank Deco for continuing to do such a great job with the Art Museum.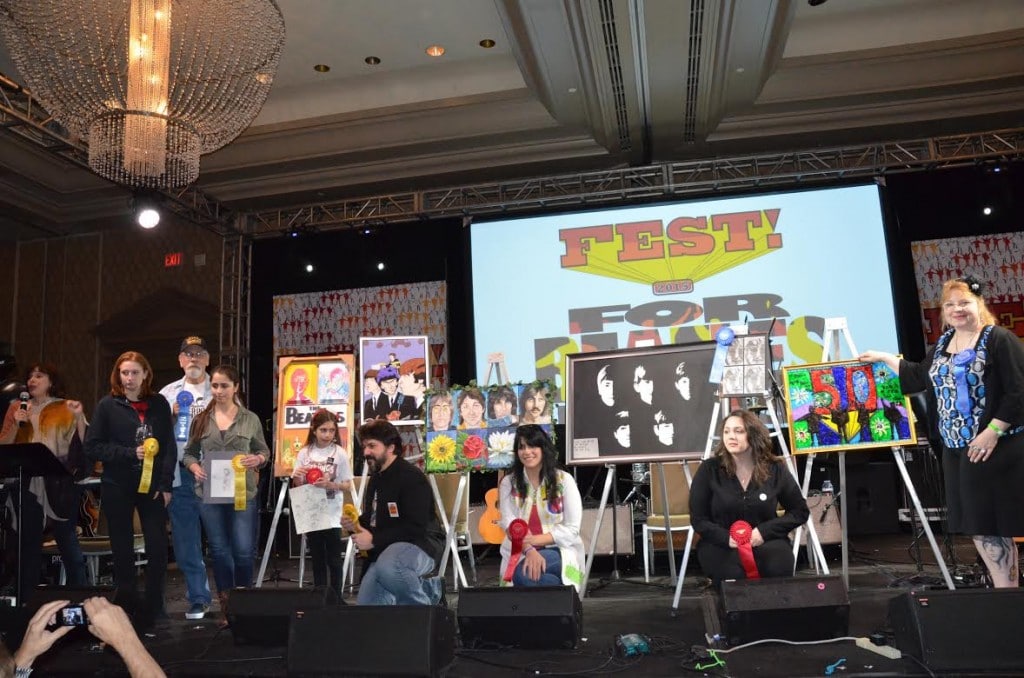 The 2015 New York Metro FEST was home to two Beatles marketplaces – The FEST Store and the Vendors Room – the weekend home of over a dozen of the best Beatles authors in the world.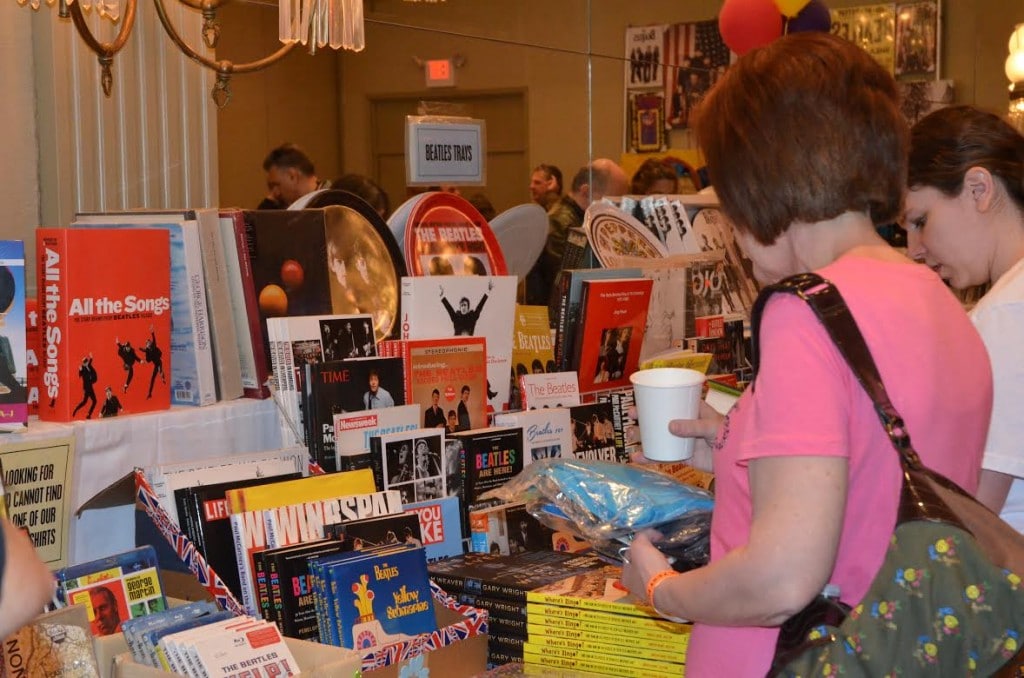 Ken Dashow of Q104.3, was our amazing emcee and he had a little help from his/our friend Tom Frangione.
When Festers weren't busy dancing, jamming in every nook of the hotel, and parading (at our fourth annual Beatles Animals Parade which included the new Martha puppet), they took in one of Bob Abdou's highly entertaining Beatles Puppet Shows, got memorabilia signed, toured the Photo (Rob Shanahan, Allan Tannenbaum, and Nancy Lee Andrews) and Art (Eric Cash, Neal Glaser, and Ron Campbell) Exhibitions, and more.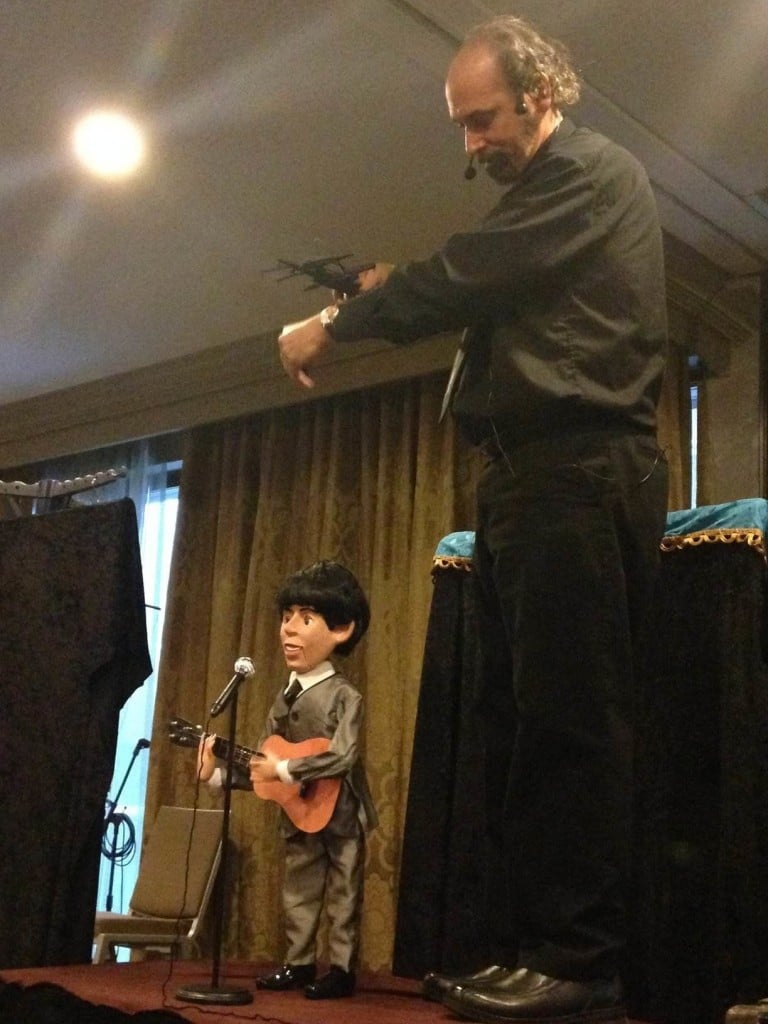 Rob, Allan, and Nancy Lee: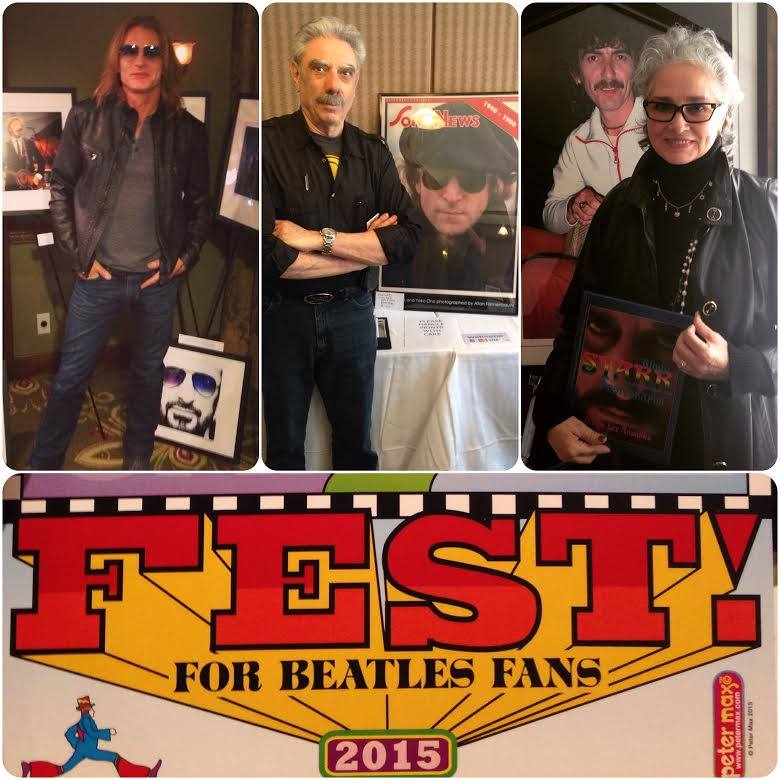 Art from Ron Campbell, Neal Glaser Celebrity Art, and Eric Cash: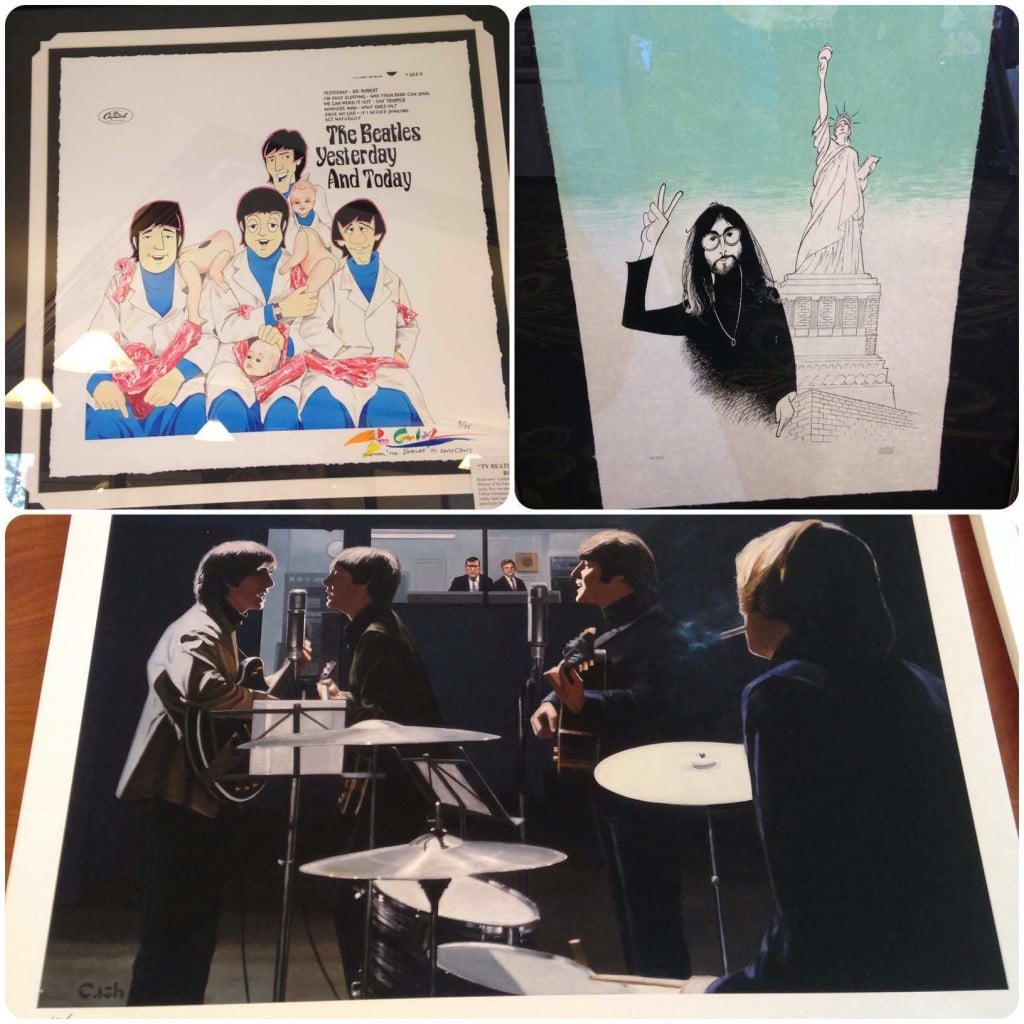 Many also took refuge in our Beatles Ashram, which featured yoga classes with Kenzie Pause and Clarence for adults and kids, intro sessions from the teachers of Transcendental Meditation including Peter Muldavin & Harry Martinian, a Creative Song Journey, an intro to Indian Raga, a Poetry Jam with Deco, and more.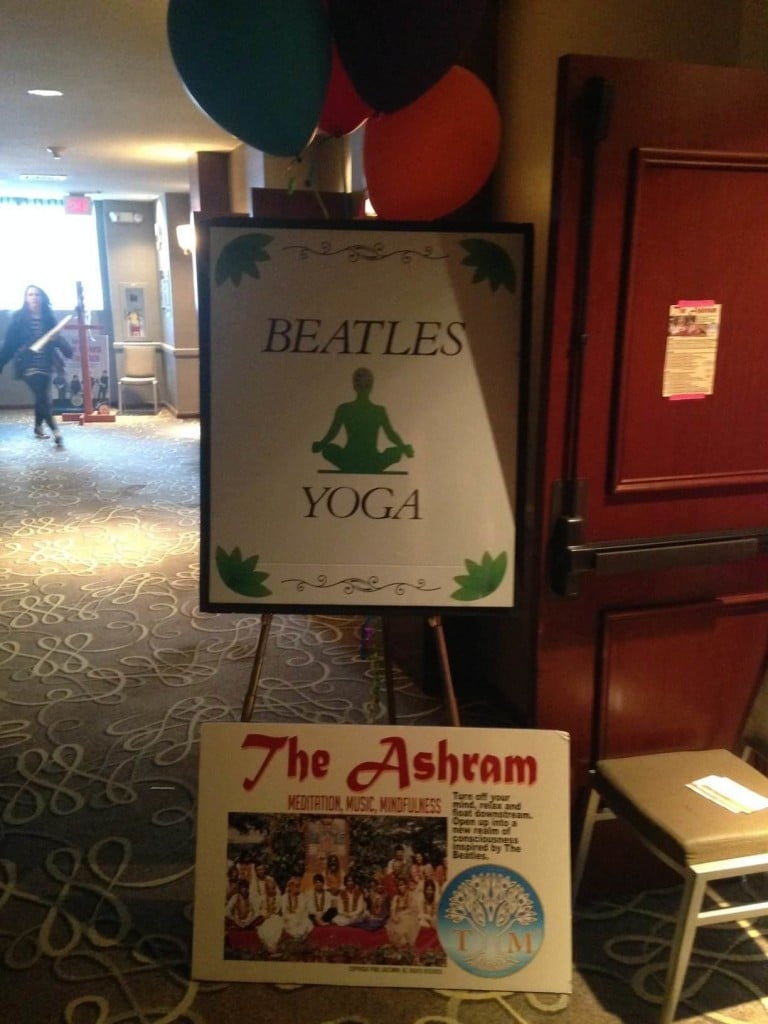 Other highlights from the weekend were We Can Write It Out with Mark Hudson, and Live Beatles Trivia and Name That Tune hosted by Tom Frangione and Al Sussman. Other guest announcers included Darren DeVivo (WFUV), Fab4Free4All, and Ken Michaels.
Thanks to Cirque du Soleil, we gave away a 10th winning a trip to Las Vegas to see The Beatles LOVE Cirque du Soleil. Winner will be announced shortly.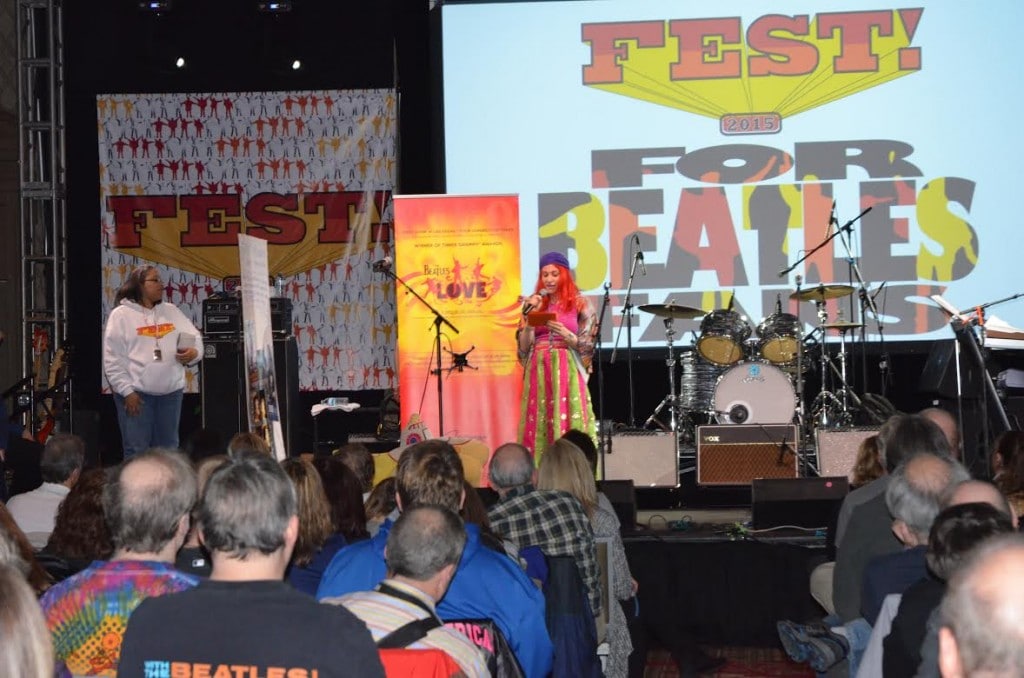 We made good use of the pool with our Friday night Pool Party and Sunday Morning water aerobics with Christina Schaeffer. We welcomed back Karaoke Karen, the many films shown in the Beatles Video Room hosted by Steve Shorten, and the always spectacular Pig Light Show by Marc Rubinstein that accompanied the concerts on Saturday and Sunday.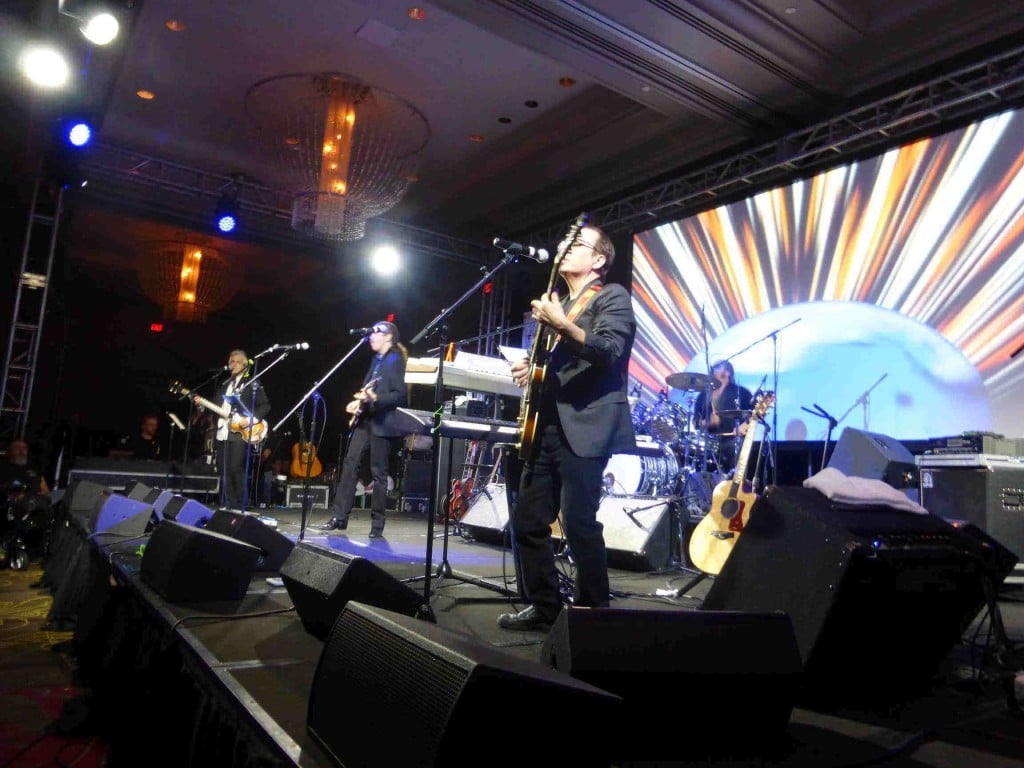 The amount of Beatles knowledge shared over the weekend by authors/historians Vivek Tiwary, Al Sussman, Bruce Spizer, David Bedford, Chuck Gunderson, Jude Southerland Kessler, Susan Ryan, Candy Leonard, David Schwensen, Dee Elias, Anthony Robustelli, and Judith Kristen was nothing short of incredible!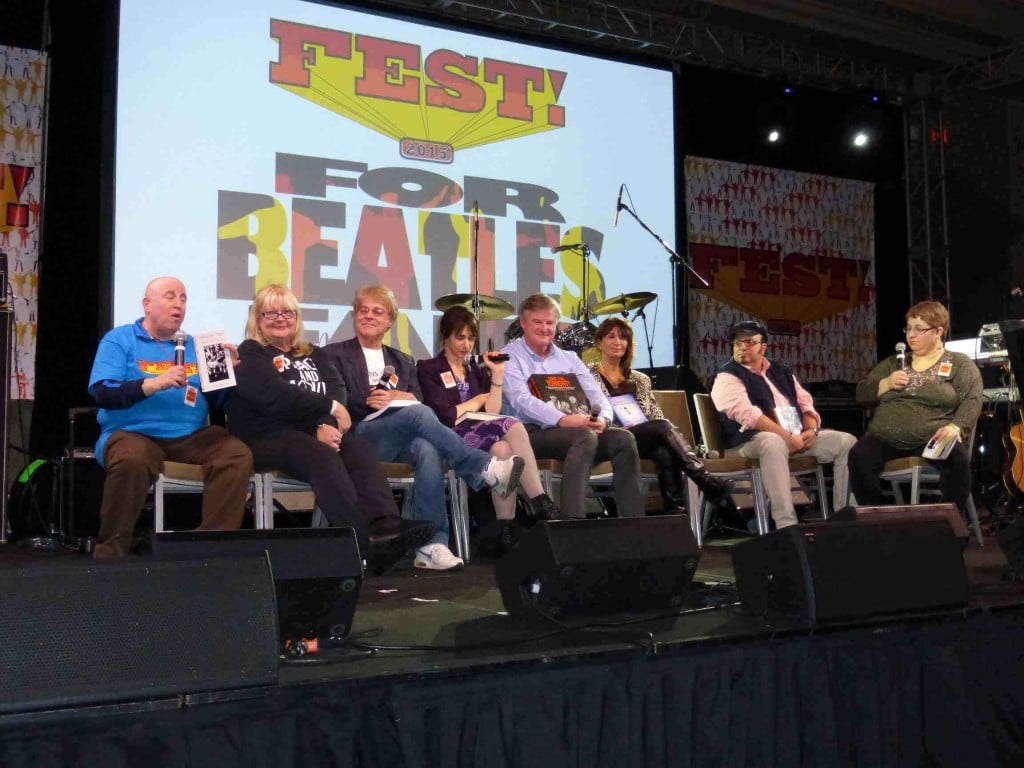 As always, the Musicians' Forum on Sunday was a treat, as was that night's concert that saw Liverpool complete the second side of Help! (they did side one on Saturday, CLICK HERE for their performance of 'The Night Before') and other Beatles cuts.
Drew Hill, Glen Burtnik, John Merjave, and Chris Camilleri of Liverpool were fantastic all weekend, and their energy while wrapping up the FESTivities on Sunday night matched the energy of the first song of their Friday night set.
Gary Wright performed Dream Weaver (CLICK HERE for the video), Love Is Alive and To Discover Yourself, plus he did an amazing version of While My Guitar Gently Weeps with Liverpool.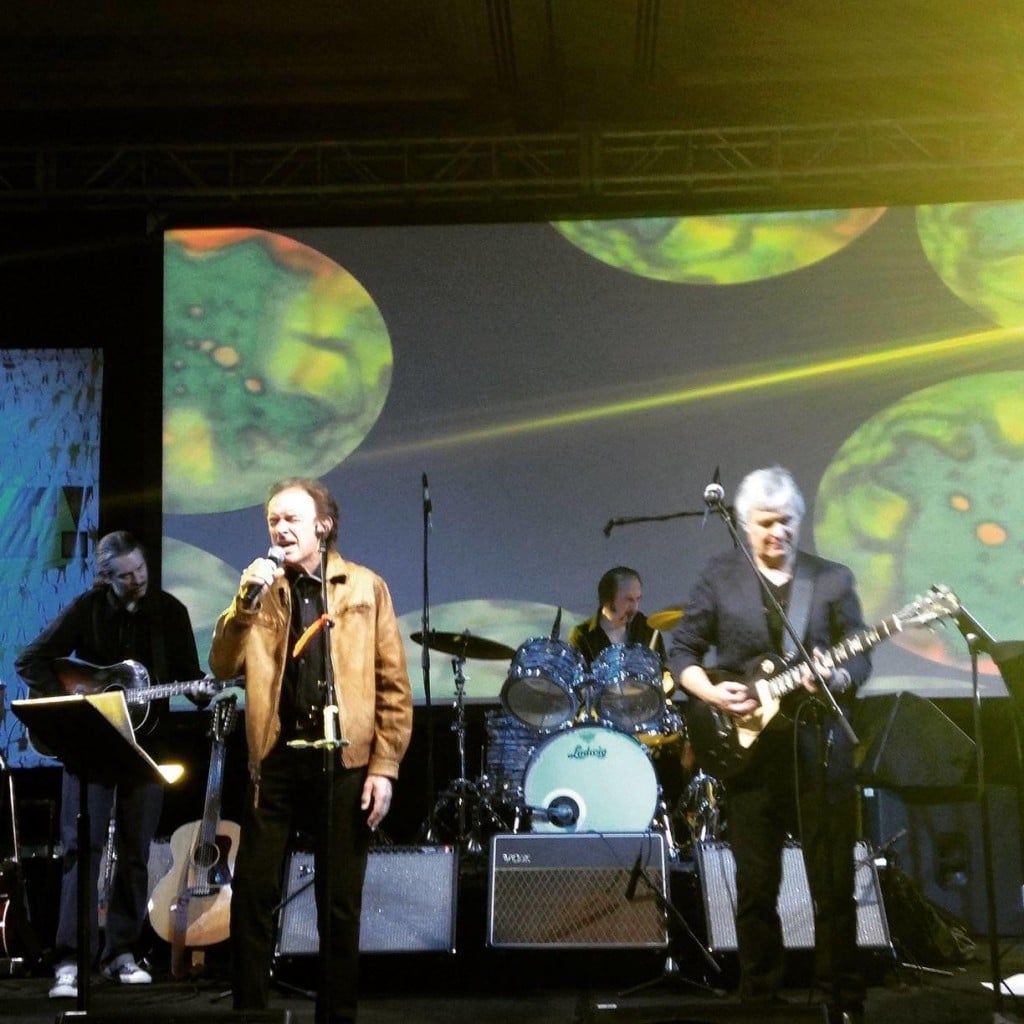 The magic continued as Laurence Juber and Mark Rivera – CLICK HERE to see Mark perform 'Got To Get You Into My Life' – joined in the jamming with Mark Hudson and Liverpool. All in all, it was an incredible weekend of Live Music at THE FEST!!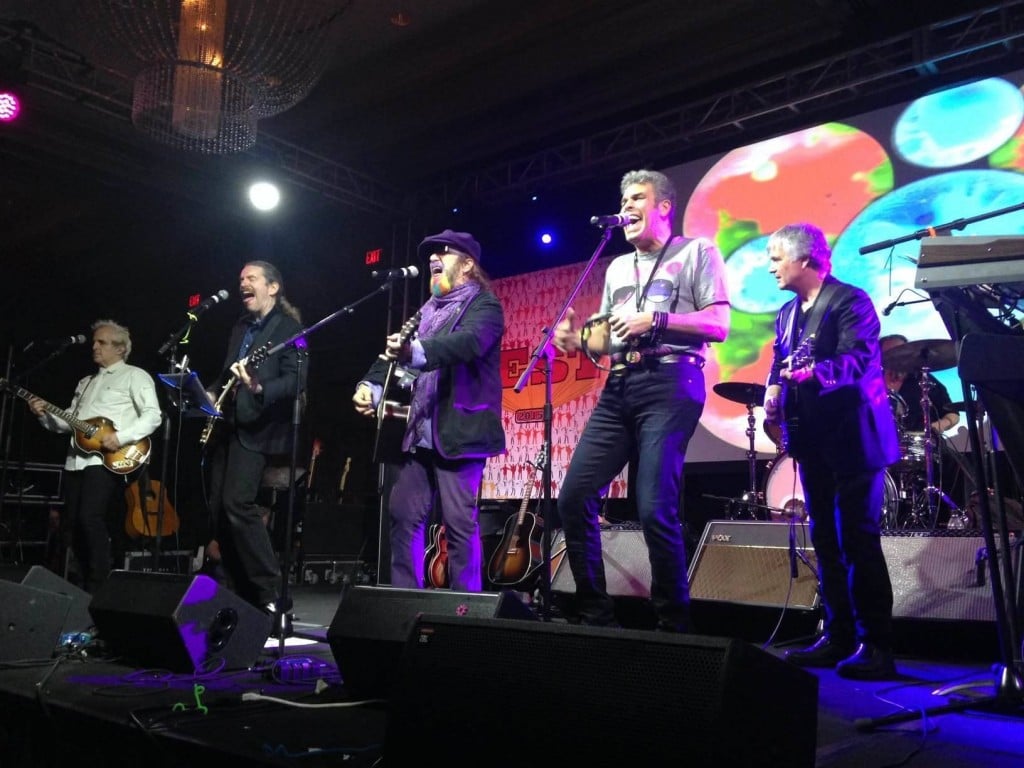 After #FESTCHESTER officially came to a close, the jamming continued into the wee hours of Monday morning, with attendees singing and playing along until the sun came up.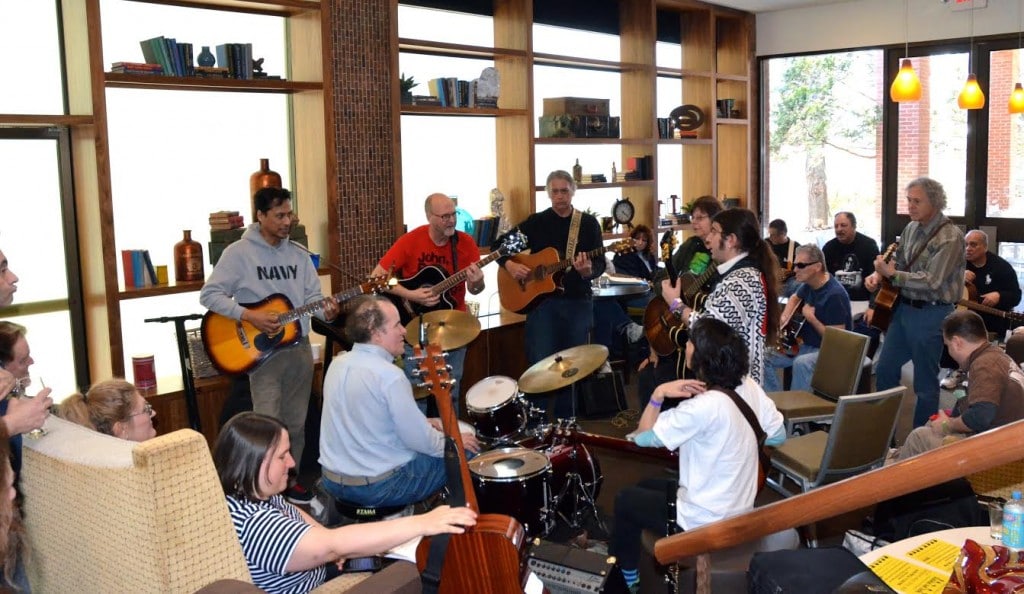 The energy the fans brought all weekend was amazing. Both the FEST and the fans were thrown a curve when the parking garage collapse at the Empire Meadowlands necessitated a venue change to the Hilton Westchester, and the way the weekend shook out was both memorable and uplifting for all.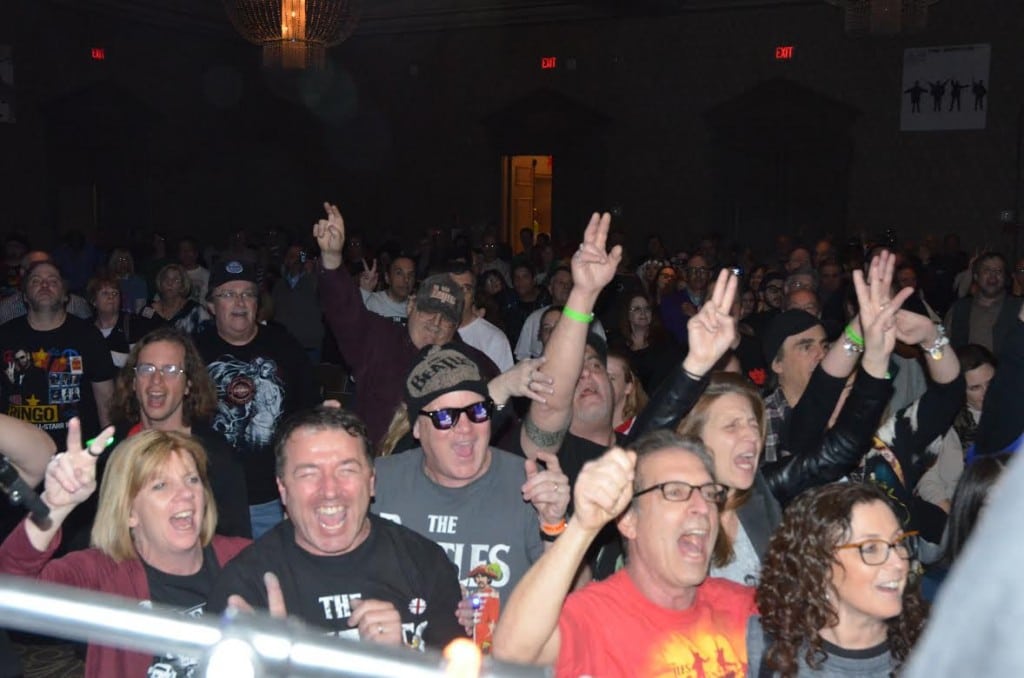 Charities at the FEST:
Yoko sent over six signed copies of the See Hear Yoko book in a special canvas bag with other goodies as well. Five were auctioned off for Charity and one was part of the Grand Prize for Sunday's Spirit Foundation Charity Raffle. Amazingly, the winner was the same winner in last year's raffle.
With one of the Grand Prizes a set of Beatles Luggage for the Coalition to Stop Gun Violence Raffle on Saturday night, we raised extra money for this importance cause. We also had the Theatre Within join us again to raise awareness of the importance of music education in schools. We also welcomed RockCANRoll for the first time and many of you brought food items and donated much needed funds that will help to feed the less fortunate in our area. We thank you for your participation in these important organizations.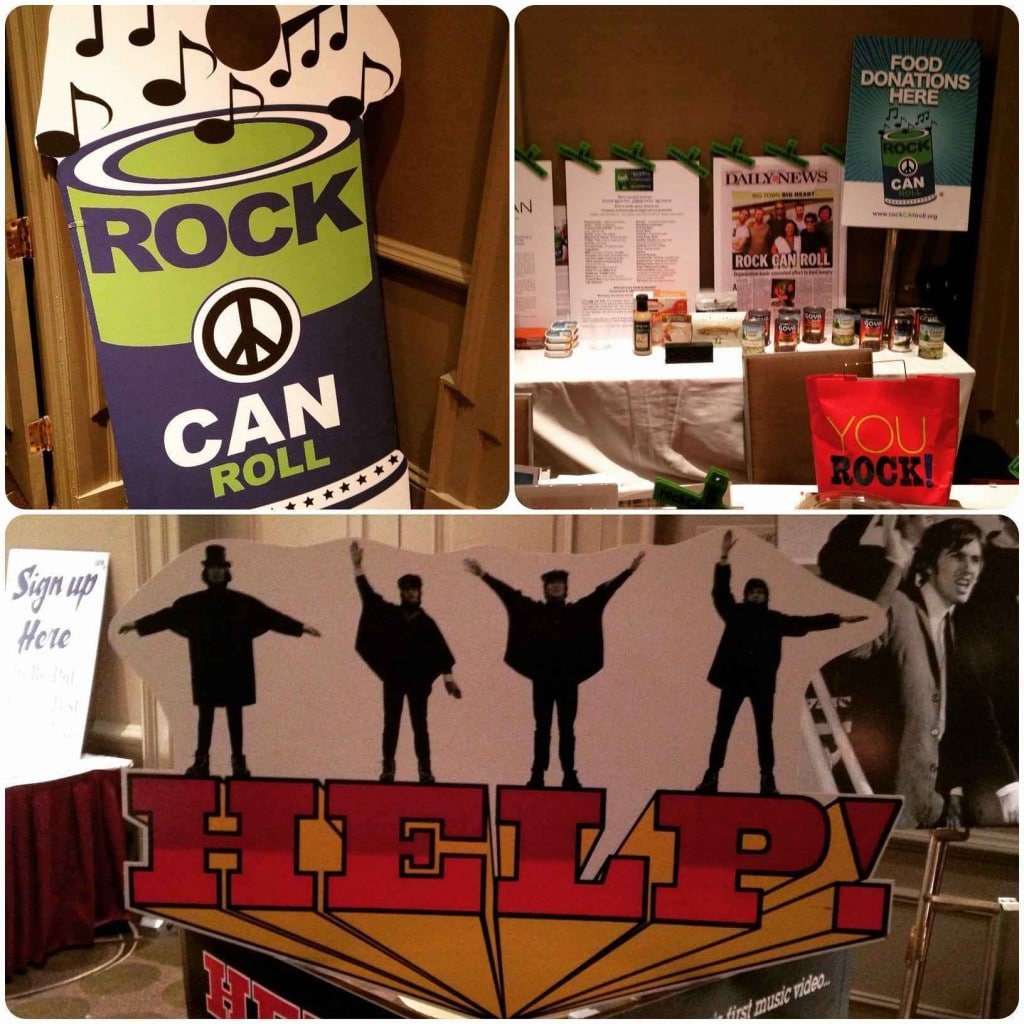 We'd also like to thank the Hilton Westchester, who did a terrific job hosting the Fest, especially Maura. Most of all, we want to offer another thank you to all the guests and fans who came to celebrate the 50th Anniversary of Help!, all things Beatles, and the 41st anniversary of the Fest For Beatles Fans with us.
We are already gearing up for the Chicago Fest, taking place August 14 to 16 at the Hyatt Regency O'Hare in Rosemont, Illinois. Details will be released at TheFest.com in May, so keep an eye out!