SHOWTIMES

MARCH 31, 2023

5 PM to 12 AM

APRIL 1, 2023

11 AM to 1 AM

APRIL 2, 2023

12 PM to 11 PM
Please Mister Postman!
Sign Up For Beatles News, FEST Updates and Exclusive Offers

FEST ACTIVITIES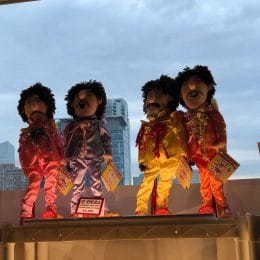 The Giant Beatles Marketplace is filled with vendors from as far away as England and all across America, full of an astonishing array [...]
MORE ►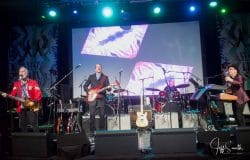 The Fest's house band since they were wee lads, Liverpool - featuring Drew Hill, Chris Camilleri, John Merjave, and Glen Burtnik-- [...]
MORE ►
FEST PHOTOS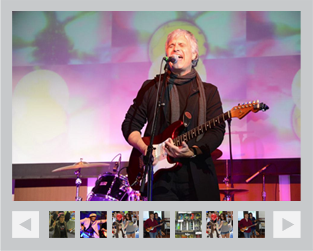 Confirmed New York Metro Fest Guests
You Know My Name (Click on The Photo)
More Guests to Come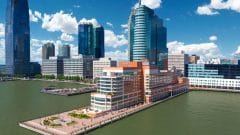 the venue
Hyatt Regency Jersey City
Rooms for the 2023 NY Metro Fest, taking place March 31 to April 2, are almost fully booked at the Hyatt Regency Jersey City. Call 1-888-421-1442 or (201)-469-1234 to try to get the last rooms. Rates are $209.00.
CLICK HERE
for the room link to the Hyatt Regency Jersey City. The hotel, which has been our home since 2017, is spectacular and so are the views of NYC, with the hotel shaped like a cruise ship that juts out into the Hudson River, directly across from the Freedom Tower at 1 World Trade Center. The Riverside part of Jersey City is the fastest growing area in the entire state. There are jamming areas, too, for those late night after FEST sessions.
The Overflow hotel is the Hyatt House, located right around the corner from the Hyatt Regency. It is at One Exchange Place. Their Phone Number is 201-395-0500, or call 1-800-993-4983 for Reservations. To receive the FEST rate ($239-Studio King or $269-Queen) you must mention you are coming to the FEST For Beatles Fans to get these rates.
CLICK HERE for the room link for the Hyatt House overflow hotel.
All Day/Night Parking is $25.00 per day.
In regards to the PATH service, you can take the Path straight to Exchange Place from Lower Manhattan.
You can also utilize the ferry via NY Waterway from Brookfield place which is right next door as well. Both are good options and Brookfield is walking distance to World Trade and most major NYC connections.
For directions to the hotel, HEAD HERE

Tel: 1.866.THE FEST
cialis
escort bayan
lady era
stag 9000