Liverpool
World's Finest Beatles Tribute Band, Concerts All Three Nights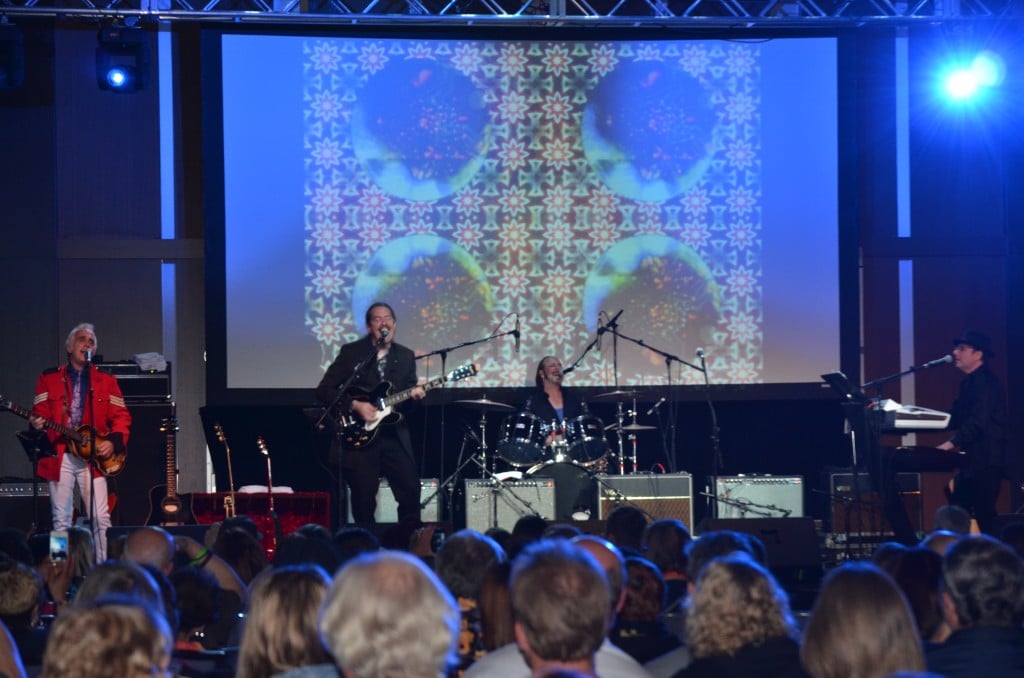 LIVERPOOL, featuring Drew Hill, Glen Burtnik, John Merjave and Joe Bellia (sitting in for Chris Camilleri), is the World's finest Beatles tribute band. Their amazing concerts highlight every FEST, including the last hour of the concert when they bring up all the musical legends of their time to perform their hits live on our stage. In honor of their 50th Anniversary, the guys will be performing many tracks from The White Album and Yellow Submarine. They'll also be performing dozens more Beatles  and solo Beatles cuts!
Just to name some artists Liverpool has played with over the past 37 years at the FEST – Harry Nilsson, Billy Preston, Donovan, Peter & Gordon, Klaus Voormann, Joey Molland, Gerry Marsden, Billy J. Kramer, Mike Pender (Searchers), The Quarrymen, Ronnie Spector, Alan Parsons, Doris Troy, Norman "Hurricane" Smith, Peter Noone, Micky Dolenz, Six Wings Members, Spencer Davis, Terry Sylvester (Hollies), Gary Wright, Albert Lee, Gene Cornish (Rascals), and Billy Kinsley (Merseybeats).
For Liverpool, the focus is on the incredible music the Beatles created, and bringing that energy to the stage while performing note-for-note renditions. Friday evening, they welcome fans with a 60s (optional) Dress Up Night that includes a Look-Alike Contest, a Dress Up Contest, Door Prizes and more. Saturday and Sunday evening's concerts are not to be missed. You never know who is going to show up unannounced to join in the jam!
OFFICIAL FEST VIDEOS:
Performing 'She Said She Said' at the 2016 New York Metro Fest – 
Performing 'Dizzy Miss Lizzy' at the 2015 Chicago Fest –
Performing 'Lucy In The Sky With Diamonds' at the 2015 New York Metro Fest – 
Performing the Abbey Road Medley (Part 1) at the 2014 Los Angeles Fest –
Performing 'Oh! Darling' at the 2014 Los Angeles Fest –
Performing 'I'm A Loser' at the 2014 Los Angeles Fest –
Performing 'Roll Over Beethoven' at the 2014 New York City Fest –
Performing 'Sgt. Pepper's Reprise/A Day In The Life' at the 2014 New York City Fest –